Singhu border murder: In a shocking incident, a 35-year-old man was brutally murdered at the Singhu border where farmers have been staging a protest against farm laws for over 10 months. The body of a deceased man, with a chopped hand, was found hanging from a barricade near the main stage of protesting farmers on Friday morning.

The murder at the Singhu border has caused outrage among the farmers who were not allowing the police to visit the spot. Later, the officials of the Kundli police station were allowed to take the body to the nearby civil hospital.
The deceased has been identified as Lakhbir Singh, son of Harnam Singh. He is a resident of Tarn Taran. Lakhibir was adopted by Harnam Singh when he was a six-months-old. He was working as a labourer.
Also Read | Govt scraps basic customs duty on crude palm, soya, sunflower oil
"At about 5 am on Friday, a body was found hanging with hands, legs chopped at the spot where farmers' protest is underway ," said DSP Hansraj as quoted by news agency ANI.
Also Read | News of Dr. Manmohan Singh's death is FAKE! He is stable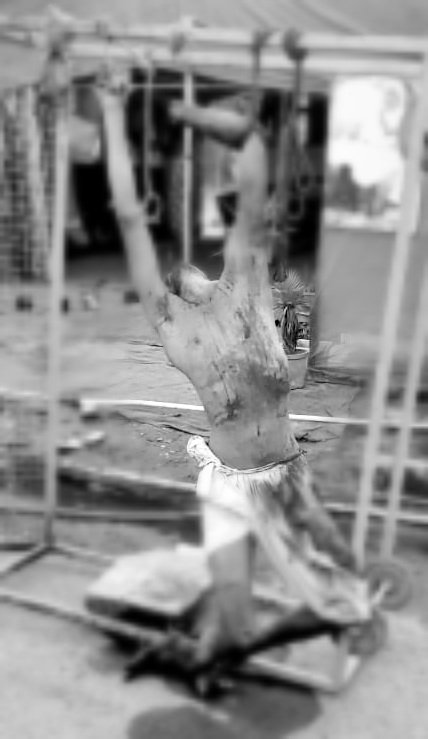 Meanwhile, an FIR has been registered in connection with the murder against unknown persons, the DSP said, adding that there has been "no information on who's responsible."

Likewise, the Sanyukta Kisan Morcha (SKM), an umbrella body of over 40 farmer unions leading the protest against the farm laws, alleged that Nihangs have murdered the 35-year-old whose one hand was cut from his wrist.
SKM leader Balbir Singh Rajewal said that Nihangs were behind the incident. Nihangs have been causing trouble to us from the beginning, he said.
The SKM is ready to cooperate with the Haryana government for action against culprits.
On the other side, BJP leader Amit Malviya blamed Rakesh Tikait and Yogendra Yadav for the "murder" incident.
Taking to Twitter, he wrote, "Had Rakesh Tikait not justified mob lynching in Lakhimpur, with Yogendra Yadav, sitting next to him, maintaining sanctimonious silence, the gory murder of a youth at Kundali border would not have happened."
-PTC News