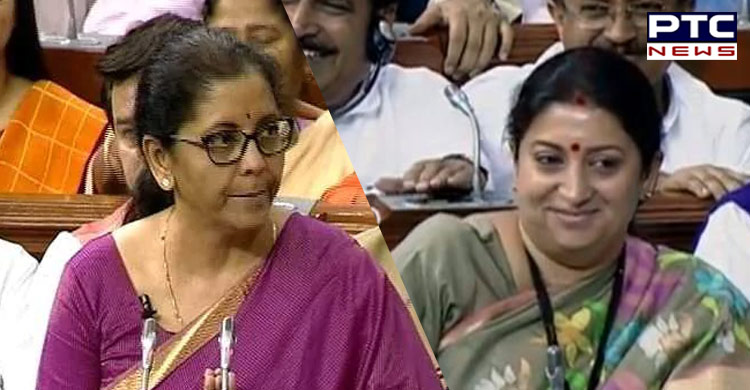 Budget 2019: As the most awaited economical activity of presenting budget has taken place here on Friday. Nirmala Sitharaman, the first full-time lady Finance Minister of India has presented ladies with empowering gifts through her budget. Finance Minister while presenting the budget in Parliament said that BJP has always been supportive towards women entrepreneurship through several schemes.
https://twitter.com/ANI/status/1147033435078373377
Women can now avail loan up to 1 lac under "Pradhan Mantri Mudra Loan"  
 Finance minister Nirmala Sitharaman announced that women self-help group will be expanded to all the districts throughout the country.  Encouraging more and more women to come forward and shine, Nirmala Sitharaman further announced that one woman in each SHG will be made eligible for a loan up to Rs 1 lakh under the Modi government's Mudra scheme.
Nirmala Sitharaman credited the economic development of rural areas to women. Further, the finance minister quoted Swami Vivekananda and said "there is no chance for the welfare of the world unless the condition of the woman is improved. It is not possible for a bird to fly on one wing"
Also Read: Budget 2019: Finance Minister Nirmala Sitharaman on Future of Swachh Bharat mission
"We can make progress with greater women participation," said Finance Minister Nirmala Sitharaman. Likewise, the red-folded Bahi Khata unveiled several other schemes and policies.
-PTC News