Gold Price Today: After touching all-time high, the price of gold, also known as yellow metal,
declined by over Rs 2,500 in the future trade. On Thursday, gold was at nine-month high
(Rs 58,826 per 10 gm).
In the afternoon trade of February 4, Gold April Future was down by 1.97 per cent to Rs 56,560 per 10 gram on Multi Commodity Exchange of India Limited (MCX).
As per experts, after a fall in the stock market, demand for gold has increased worldwide. And this is the reason that the price of gold in the Indian market crossed Rs 60,000 of late. The experts are of the view that the price of gold is likely to reach Rs 62,000 in the next two weeks.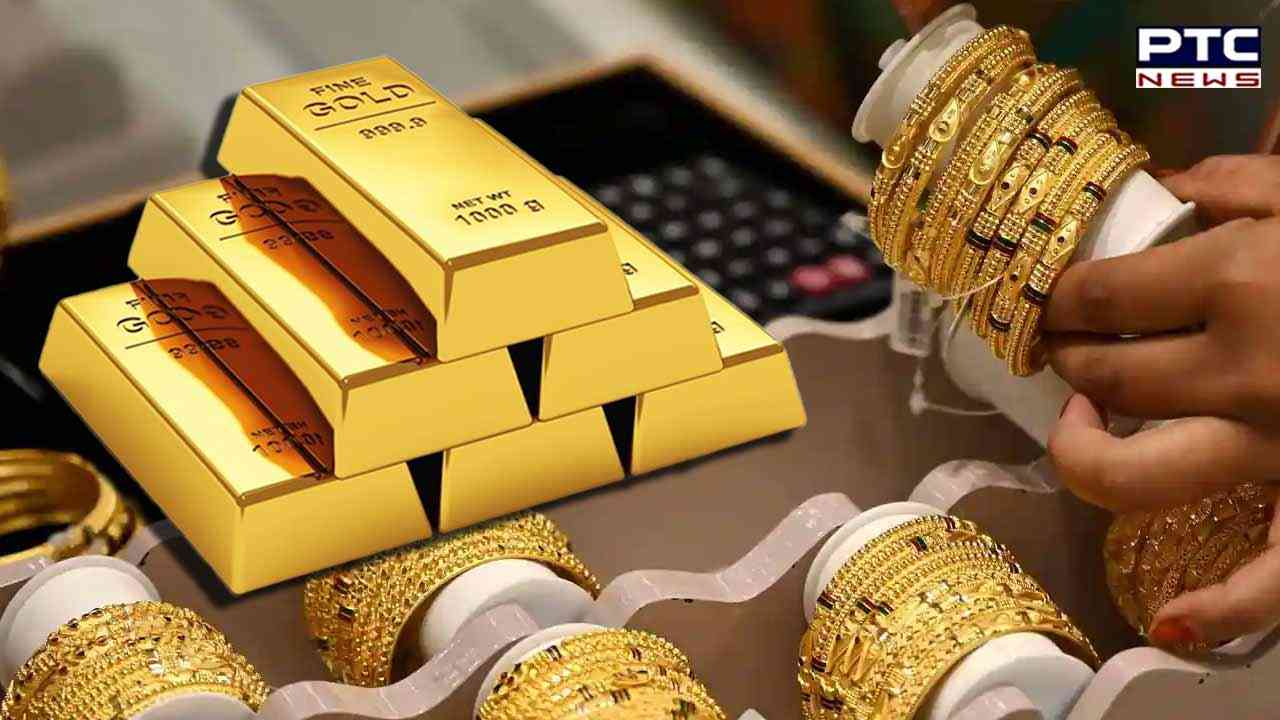 However, there has been a slight decline in the price of gold on Saturday. It will not have any significant impact on the market. At the same time, the trend of investors is also increasing in silver. In this case, the price of silver per kg could reach up to Rs 75,000 they added.
Also Read | India to see 20 lakh cancer cases by 2026: AIIMS
Gold price city-wise as of February 4 (24k)

Chennai: Rs 58,200
Mumbai: Rs 57,160
Delhi: Rs 57,310
Kolkata: Rs 57,160
Bangalore: Rs 57,210
Hyderabad: Rs 57,160
Kerala: Rs 57,160
Pune : Rs 57,160
Vadodara: Rs 57,210
Ahmedabad: Rs 57,210
Lucknow: Rs 57,310
Vijayawada: Rs 57,160
Patna: Rs 57,210
Nagpur: Rs 57,160
Chandigarh: Rs 57,310
Surat: Rs 57,210
Bhubaneswar: Rs 57,160
Visakhapatnam: Rs 57,160
Nashik: Rs 57,190
Also Read | FPOs come and get out; perception about India intact: FM Nirmala Sitharaman on Adani controversy
Silver prices (1 kg) in key India cities
Delhi: Rs 71,200
Mumbai : Rs 71,200

Chennai :Rs 74,200

Kolkata: Rs 71,200

Bangalore: Rs 74,200

Ahmedabad: Rs 71,200
- With inputs from agencies