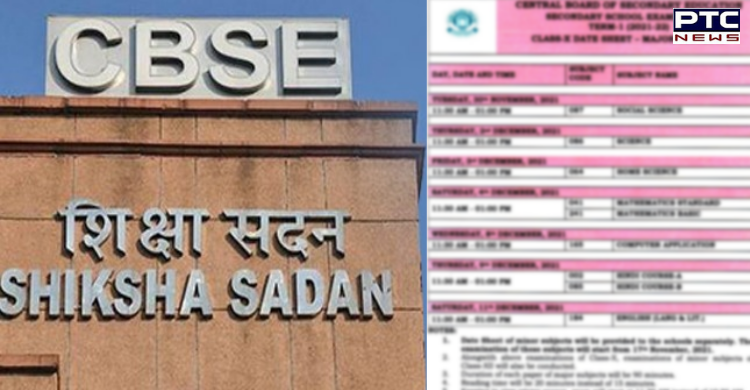 The Central Board of Secondary Education (CBSE) on Monday released the datesheet for Classes 10, 12 term-1 exams.

Term 1 exams will take place in November-December. For class 10, exams will take place from November 30 to December 11 and for Class 12, the exams will be held from December 1 to December 22.
Also Read | Ranjit Singh murder case: Dera chief Ram Rahim, 4 others get life imprisonment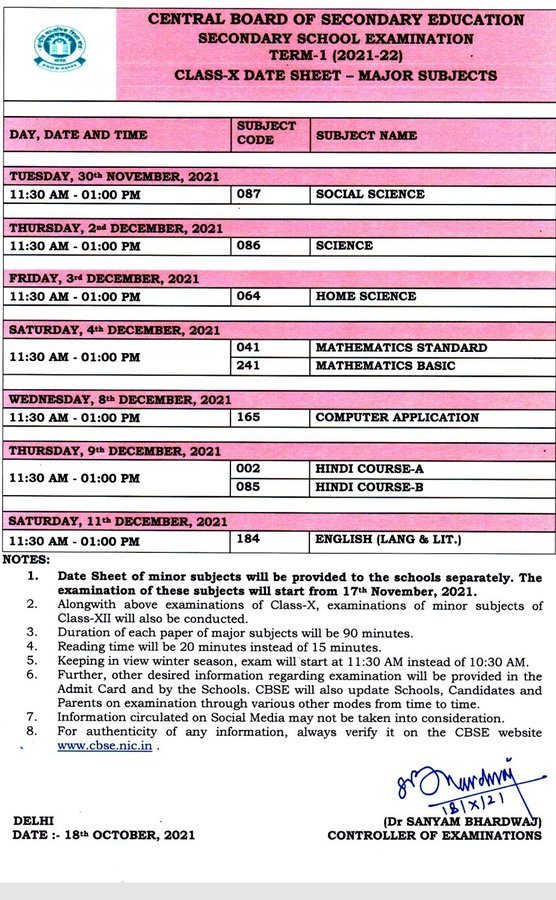 Class 10 and Class 12 subjects have been divided into minor and major. Exams will be held first for minor subjects, and later for major subjects.
Also Read | News of Dr. Manmohan Singh's death is FAKE! He is stable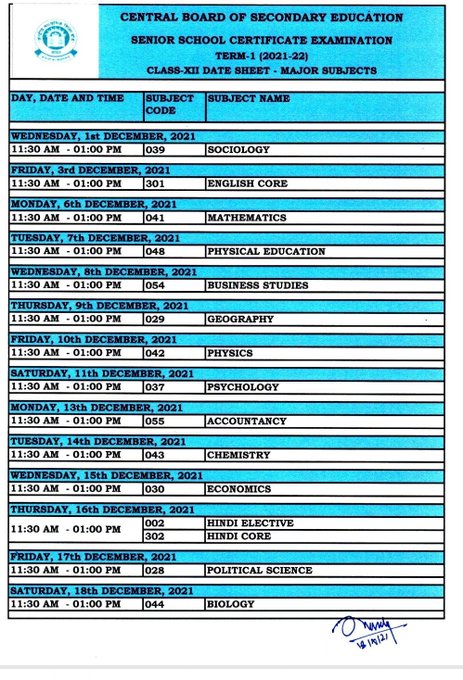 The duration of each paper of a major subject will be 90 minutes. CBSE said that students should visit the CBSE website for the authenticity of any information.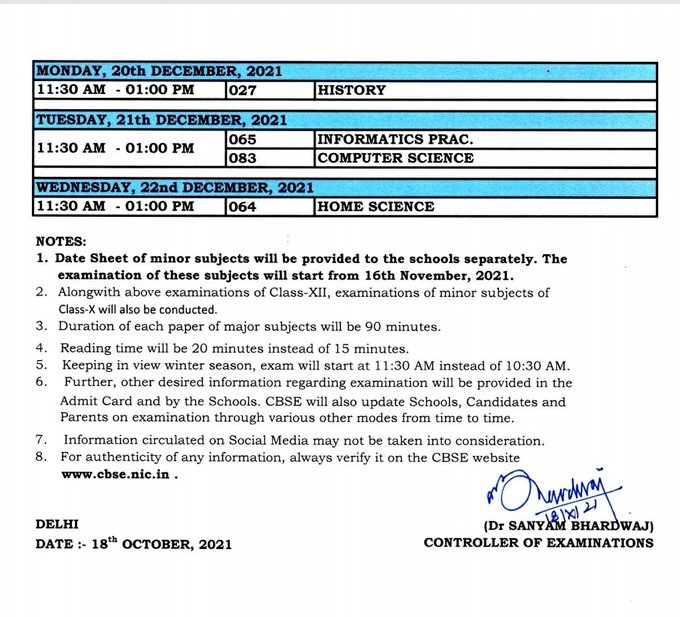 Earlier, a fake datesheet for Class 10 and Class 12 term 1 board exams was being circulated on social media.

"It has come to the notice of CBSE that a fake datesheet is being circulated on social media for the forthcoming term 1 exam in Nov 2021, to confuse students of class 10 and 12. It is clarified that the board has not released any official notification in this regard till now," CBSE had tweeted.
-PTC News