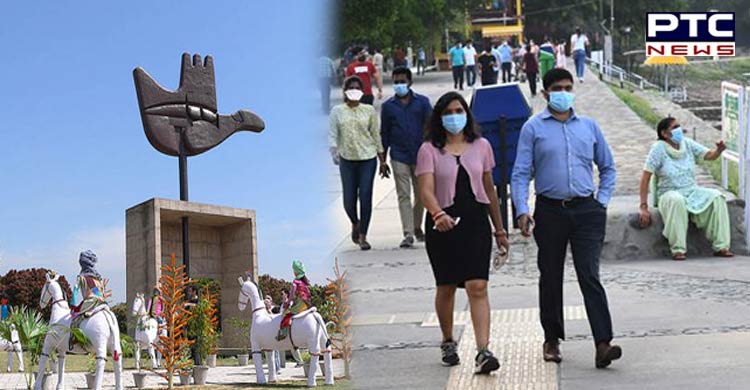 Chandigarh, June 13: With Chandigarh recording a spike in daily Covid-19 cases, the Health Department, UT Chandigarh, on Monday issues an advisory. As many as 46 persons tested positive in Chandigarh on Sunday, up from 37 on Saturday and highest since February 14.

The advisory stated that, "In view of increasing number of Covid-19 cases in many states and UTs, including Chandigarh, all residents are hereby advised to strictly adhere to Covid- appropriate behavior all public places."
The advisory urged the residents to always wear a mask in public places and cover nose and mouth with handkerchief/tissue while sneezing and coughing.
Also Read | PM Modi wishes speedy recovery for SAD patron Parkash Singh Badal
"Throw used tissues into closed bins immediately after use. Avoid close contact settings, crowds and closed spaces. Must maintain social distance (minimum one metre) in public places. Practice frequent hand washing with soap and water or use alcohol-based hand rub,' the advisory stated.
The advisory also mentioned a helpline wherein anyone with Covid-related symptoms such fever, difficulty in breathing and cough could call —1075 or 9779558282.
All Chandigarh residents have also been advised to get the booster dose of Covid-19 vaccine and get their children vaccinated too.
Meanwhile, on Sunday, 18 tested positive in Panchkula, down from 30 on Saturday, and 16 in Mohali, against 21 the day before.
Also Read | PSPCL cuts down supply to feeders as Punjab's Ropar thermal plant not working
-PTC News