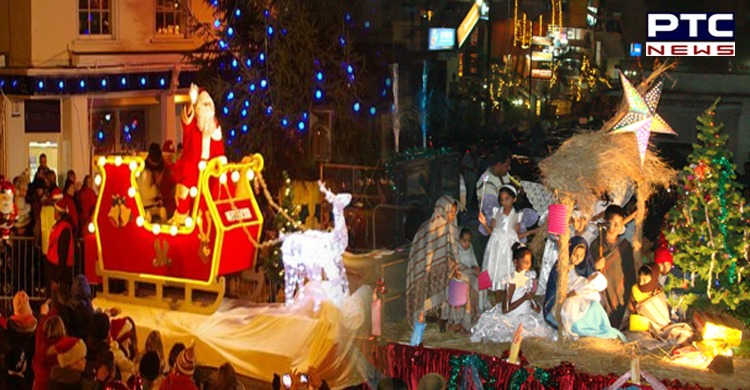 With Christmas-2021 round the corner, churches across the country are busy in preparations/celebrations for mass prayers, night vigil, carol singing and other programmes in complete adherence to Covid protocols.

On the other hand, with Christmas 2021 falling on Saturday this year, people are all set for grand celebrations with family and friends..
Also read | Bangladesh marks 50 years of win over Pakistan; President attends Victory Day Parade as 'Guest of Honour'
Meanwhile, if you are looking for places where Christmas celebrations are grand, your search ends here. Read below few places in India where you can enjoy Christmas-2021 with your near and dear ones.
Goa
Goa is always fun, but celebrating Christmas there is always special. The beach destination is known for parties and vibrant nightlife. People from across the globe visit Goa to attend Christmas beach parties. With almost 400 churches in Goa, people can easily attend a Midnight Mass at one of the churches on Christmas eve.
Also read | Election Commission flags-off voter awareness vans, unveils SVEEP exhibition
Kolkata
Kolkata is also renowned for its Christmas celebrations. Park Street is beautifully illuminated with strings of lights and other decorations. Head to Kolkata's magnificent Saint Paul's Cathedral, with its Gothic Revival architecture, for Midnight Mass on Christmas Eve.  For a memorable community celebration in Kolkata, do visit Bow Barracks (just off Central Avenue) where most of the city's Anglo-Indians live.
Mumbai
Don't forget to attend midnight Christmas Mass at one of Mumbai's churches. However, for the second year straight, the Maharashtra Government will not permit parties or big gatherings during Christmas-New Year Eve week owing to the spread of Omicron in the country's commercial capital. However, all religious activities pertaining to the festival shall be allowed in Churches as usual.
Puducherry 
It a fascinating little Union Territory just off Tamil Nadu coast. Having a French lineage, there are a lots of Christians here who celebrate Christmas with great zeal following all traditional rituals and merry-making.
Shillong
Shillong, north-eastern city in Meghalaya, has a considerable population of Christians, who celebrate the day with pomp and glory. Streets, churches and homes are decorated with beautiful lights.
-PTC News