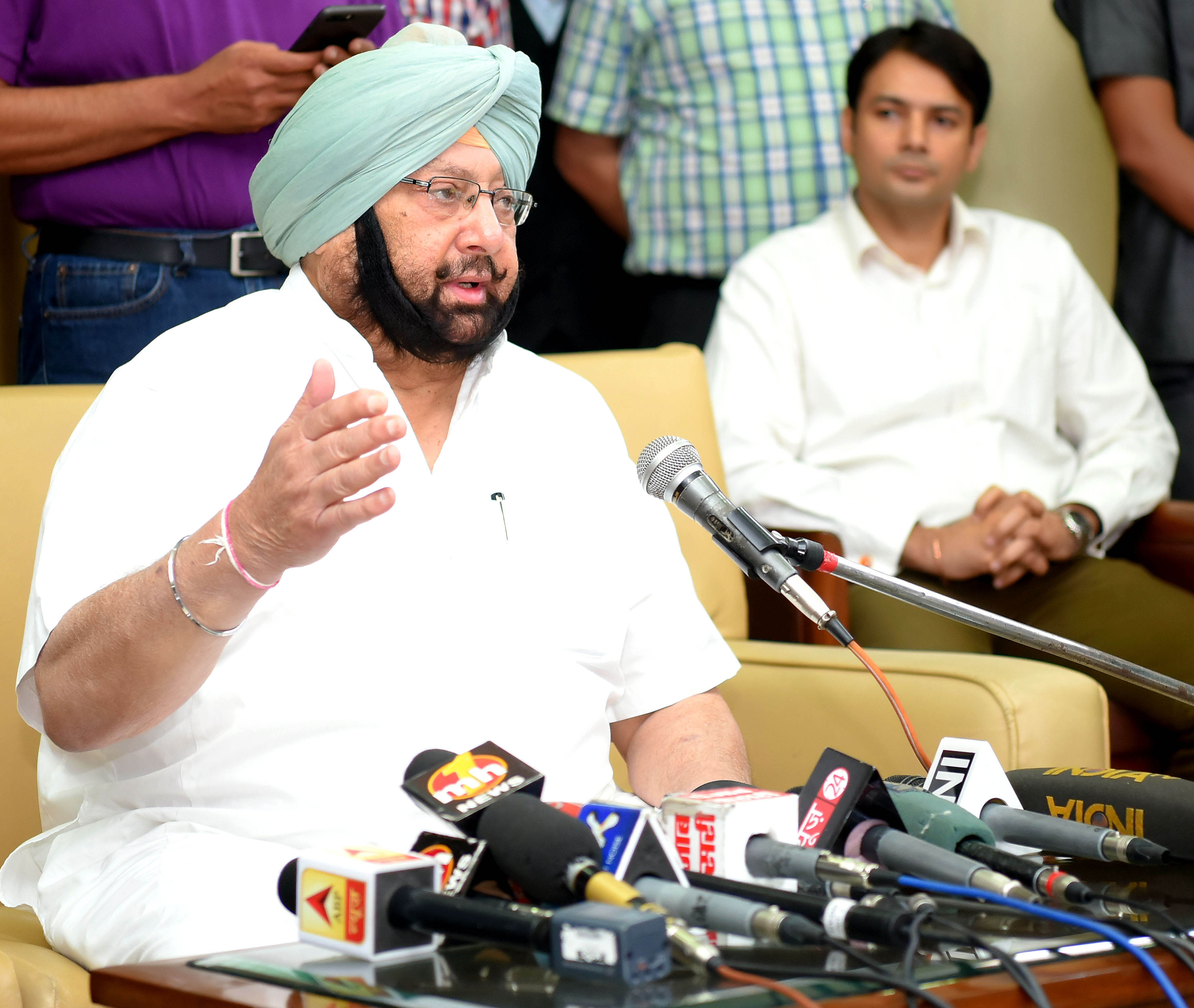 Chandigarh: Punjab Chief Minister Captain Amarinder Singh on Friday announced his government's decision to allow pillion or bike taxis as a means to generate employment for youth, to fulfill another key Congress poll manifesto promise.
The Chief Minister has given in-principle approval to the initiative, which will be launched under the umbrella of the `Apni Gaddi Apna Rozgar' scheme as promised in the election manifesto, an official spokesperson disclosed here.
Besides job creation, to which the Captain Amarinder government is committed, the initiative will encourage youth to engage in entrepreneurial business, while facilitating last-mile connectivity for commuters in areas not accessible by regular four-wheeler taxis.
Both Uber and Ola have shown interest in the scheme, for which the government will soon issue the necessary notification, said the spokesperson.
Under the policy, currently in the process of finalisation by the Transport Department, existing and new motorcycle owners will be able to get commercial permits and licences to run two-wheelers as pillion taxis.
Requiring minimal investment, the scheme is expected to create a major avenue for the unemployed youth to start their own business, the spokesperson explained.
As an additional advantage, the scheme, which is already running successfully in some other states such as Rajasthan, Gujarat, Karnataka, West Bengal, Haryana, will also help reduce vehicular traffic pressure on the roads, besides controlling pollution.
The `Apni Gaddi Apna Rozgar' scheme, as proposed in the Congress poll manifesto, envisages one lakh taxis, commercial LCVs and other vehicles to be provided to unemployed youth every year at subsidised rates, without collateral and with the government standing guarantee.
The government proposes to tie up with major taxi operators, such as Ola and Uber, to ensure the success of the scheme, under which the youth will be expected to repay their loan in five years.
This is just one of the schemes planned by the government to encourage entrepreneurship among the youth by creating easy employment opportunities and avenues for them. Some of the other schemes which the government is working on include Yaari Enterprises and Harra Tractor.
Under the Harra Tractor scheme, at least 25000 tractors and other agricultural implements will be given to unemployed youth at subsidised rates to enable them to start their own agriculture services ventures. Like the Apni Gaddi scheme, this will also entail guarantee by the state government, with no requirement of collateral and loan repayment over five years in instalments.
Yaari Enterprises will be aimed at promote small enterprises started by two or more entrepreneurs, through subsidy of 30% up to a maximum investment of Rs. 5 lakh. The scheme envisages setting up of one lakh such enterprises every year from 2017 to 2022.
— PTC News