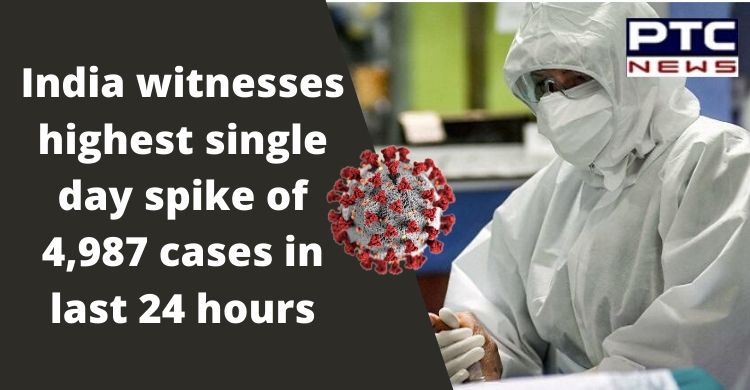 The total number of coronavirus (COVID 19) cases in India has surged to 90,927 after the highest-ever spike of 4,987 positive cases were reported in the last 24 hours, as of Sunday morning. According to the Ministry of Health and Family Welfare, the death toll has increased to 2,872 after 120 new deaths were reported from the country in the last 24 hours.

The Health Ministry was quoted by news agency ANI as saying: "Highest ever spike of 4987 COVID-19 cases in the last 24 hours. The total number of positive cases in the country is now at 90,927, including 53,946 active cases, 34,109 cured and discharged cases, while the death toll is 2872."

 Maharashtra remains the worst hit state with 30,706 COVID-19 cases, followed by Gujarat at 10,988 and Tamil Nadu at 10,585. The total number of confirmed cases includes foreign nationals too who were tested positive in India.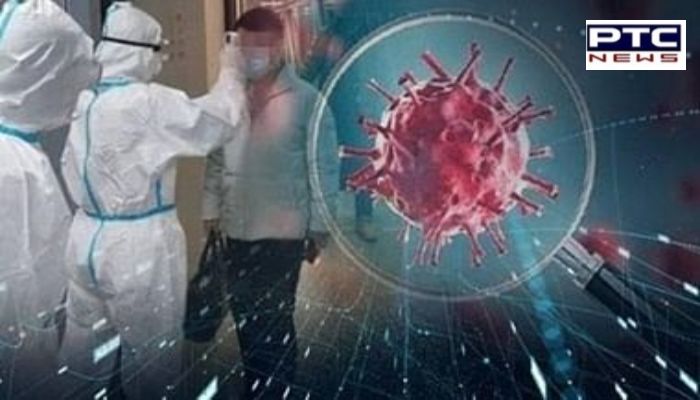 Of 120 new deaths, 67 were reported in Maharashtra, 19 in Gujarat, 9 in Uttar Pradesh, 7 in West Bengal, 6 in Delhi, 4 in Madhya Pradesh, 3 in Tamil Nadu and 2 in Haryana and 1 each from Andhra Pradesh, Jammu and Kashmir and Rajasthan.
Also Read | FM Nirmala Sitharaman announces final tranche of the economic package
Of 2,872 fatalities, Maharashtra is on the top of the tally with 1,135 deaths, Gujarat is on second with 625 deaths, followed by Madhya Pradesh at 243, West Bengal at 232, Delhi at 129, Rajasthan at 126, Uttar Pradesh at 104, Tamil Nadu at 74 and Andhra Pradesh at 49.
-PTC News