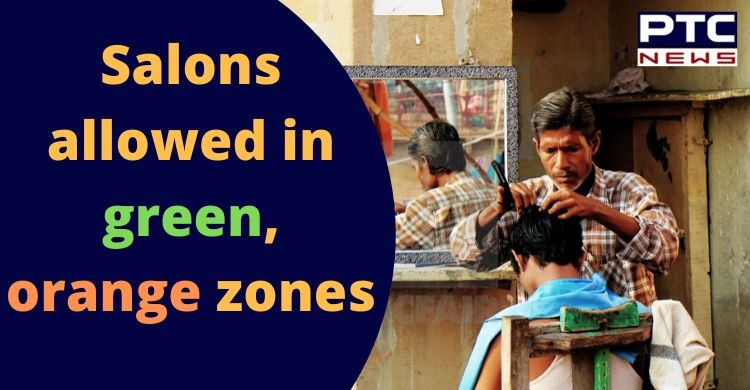 The Ministry of Home Affairs (MHA) on Saturday clarified that as per the guidelines issued for the implementation of the third phase of the lockdown beginning May 4, the barber shops and salons would be allowed to open in green and orange zones. It added that the movement of the intra and inter-district buses would remain prohibited in the orange zone.

Meanwhile, the Liquor shops will also be allowed in all three zones, except for those areas which have been specified as a containment area of the red zones. The liquor stores have to be standalone and not located in markets or malls in the red zone.

While extending the lockdown till May 17, the MHA has given considerable relaxations in green and orange zones. An MHA spokesperson said that as the distinction between essentials and non-essentials had been done away with, the barber shops and salons were allowed to open in green and orange zones. E-commerce platforms had also been permitted to deal in all kinds of goods in these areas.
Also Read | Bathinda reports 33 positive cases of coronavirus in a single day
On permitting domestic maids to work in red zones, another MHA official said that the RWAs should take a call on allowing the movement of outsiders. The health protocols have to be maintained by the domestic helps as well as the employers, and the responsibility in case of any mishap lies with the person who employs maids, the official added.
-PTC News