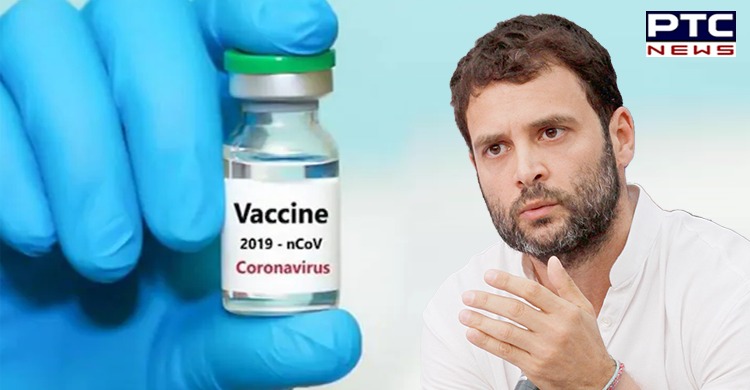 Speak Up for Vaccines for All: Congress leader Rahul Gandhi on Monday said that the COVID-19 vaccine was a need of the country as everyone has the right to live a safe life.

Batting for COVID-19 vaccine for all, Rahul Gandhi shared a campaign by Congress party — 'Speak Up for Vaccines for All'. The campaign demands vaccines for all citizens to protect them from the virus.
Also Read | Punjabi actor Satish Kaul dies due to COVID-19
"Corona vaccine is the need of the country. You all should also raise your voice for it. Everyone has the right to a safe life," he said in a tweet.

Also, he shared a short video about making vaccines available for all. This came after India recorded the maximum single-day rise of 1,68,912 cases and 904 deaths on Monday morning, thus, taking the number of active cases in the country to over 12 lakh.
Also Read | Coronavirus India Updates: Centre reviews Covid situation in Maharashtra, Punjab and Chhattisgarh
Congress leader Shashi Tharoor wrote: "What is indispensable is that Indians be vaccinated first before we take care of the rest of the world. We urge the GoI to first ensure that vaccines are available to all Indians and only then lift the export moratorium on vaccines."
Congress party stated: "Modi Ji, Stop putting the onus of your duties on us citizens, stop washing your hands off your own responsibilities. Not 'Each One, Vaccinate One', Your govt should 'Vaccinate Everyone'."
Click here to follow PTC News on Twitter
-PTC News