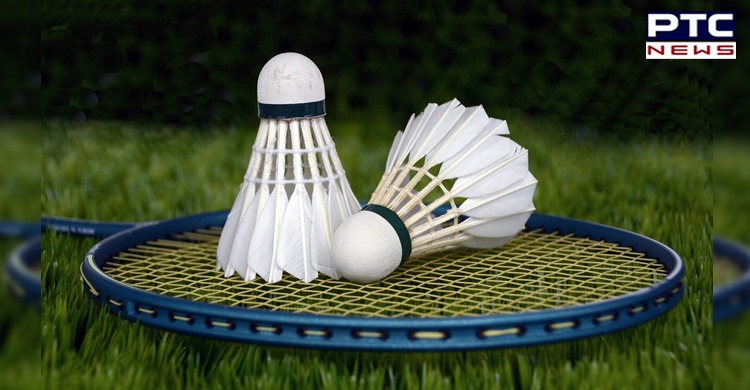 It is final. The prestigious team events of the World Badminton Federation - Thomas Cup for men and Uber Cup for women - have now been postponed for the third time. Scheduled to be played in Denmark from October 3, the team championship events will now be not held till after the Tokyo Olympic games next year.

Interestingly, the World Badminton Federation had planned to conduct the event in May but was forced to postpone till August after the Corona pandemic brought all activity, including sports, to a standstill. Another postponement led to new dates of October 3 to 13.
However, withdrawal by five of 16 teams left no choice with the World Badminton Federation to postpone it till after the Tokyo Olympic games next year.
However, the Royal Danish Badminton Association has decided to go ahead with its Danish Open Badminton Championship. It is a grand slam event and some of the Indian players have confirmed their participation in the Danish Open.
The Badminton Association of India (BAI) has, however, made it clear that any Indian player who wants to play in the Denmark tournament would do at his own risk and on his own level as the BAI shall not be responsible for any eventuality.
Interestingly, different sports are reacting differently to the corona pandemic.
Now when the Thomas Cup for men and Uber Cup for women badminton team events have been postponed for the third successive time, Grand Slam tennis is all set to return to Europe after the successful conduct of the US Open at Flushing Meadows in New York. Though the US Open was played without some of the top stars, including Roger Federer and Rafael Nadal, and the spectators, it threw up a new Grand slam champion in Dominic Thiem of Austria.
Also Read | Know the career possibilities after studying Physical Education
Now the top brass of world tennis will head for Paris to play in the rescheduled French Open from September. Normally, the French Open is played just before the All-England or Wimbledon championship in May-June. But this year, Corona forced the postponement of the French Open. Even Wimbledon was not held. The French Open will be played from September 27.
Another major sport to make a comeback after corona strike is hockey. The FIH Pro League which was postponed in March will get underway later this month with some of the European teams, including Belgium, Germany and the Netherlands ready to take the field. Germany, men and women, play back to back matches with Belgium starting September 22. In October, the Netherlands play Great Britain.
Also Read | Punjab tops in over-exploiting groundwater in the country
Other than Europe, the rest of the FIH Pro League games will be held next year. For example, India will start playing its rest of the games in April.
-PTC News