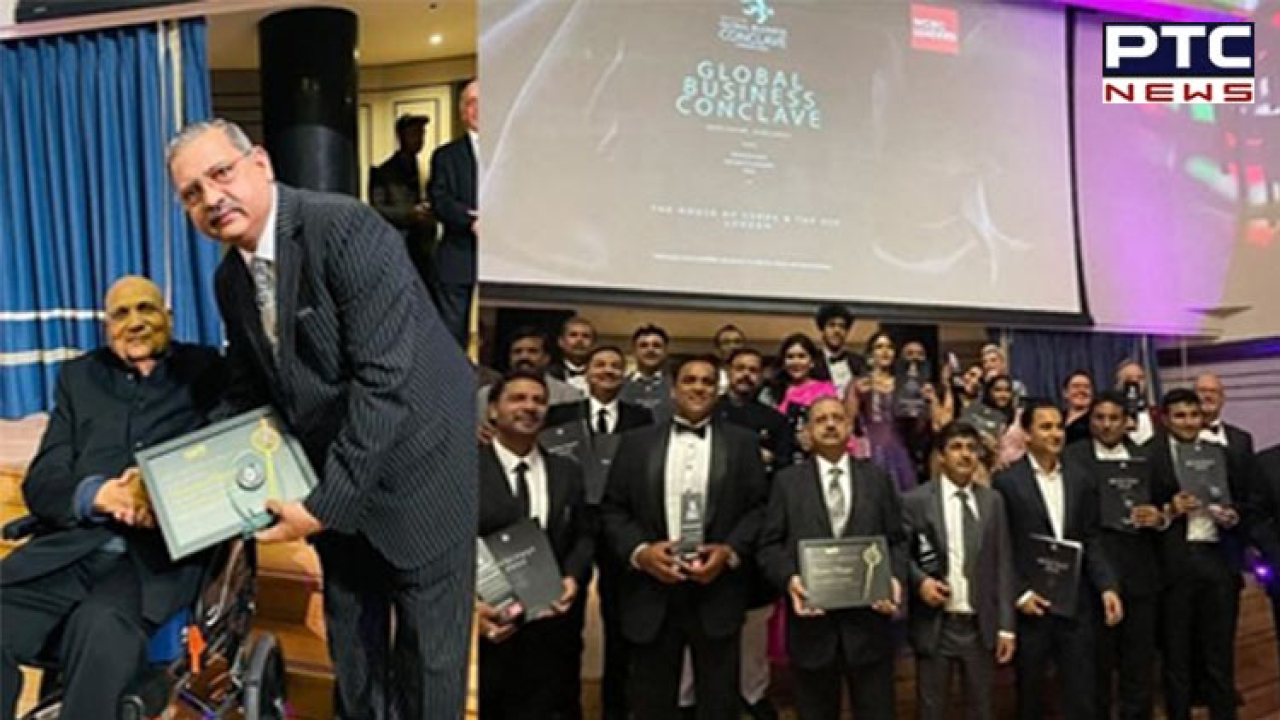 London, October 30: PTC Network's Managing Director and President Rabindra Narayan has added yet another feather to his cap.
Rabindra Narayan has been recognised as the Global Inspirational Leaders 2022.
Meanwhile, PTC Network has been recognized as the Global Power Brands 2022 at the Global Business Summit 2022 in London, presented by White Page International & WCRC INT in London.
The event was held in the House of Lords. Lord Meghnad Desai, Lord Swaraj Paul, and Member of Parliament Virender Sharma presented the awards, respectively.
"This is an award to the love that Punjabis show wherever they go; wherever they go, they make their country their own, their place their own, and we are proud to be the bridge between all the Punjabis around the world," THE PTC MD said at the event.
Earlier, AsiaOne Magazine honoured PTC Networks with the "World's Greatest Brand" award and PTC MD Rabindra Narayan with the "World's Greatest Leader" award.
In July, AsiaOne Magazine said that it "honours Rabindra Narayan, the Founder of the First Ever Punjabi Satellite Television Network PTC Network - the World's Number One Punjabi Television Network."
Notably, Rabindra Narayan, a veteran esteemed journalist and editor who has also worked as an actor and director, is also credited with founding PTC DHOL TV, the first 24-hour streaming TV channel on Facebook, and popularising Gurbani on international television. He is an exceptional media professional and a pioneer in Punjabi media.
Also Read | Seoul Halloween stampede: Death toll rises to 151, at least 82 injured
-PTC News