PTC News Desk: Actress and former Bigg Boss contestant Shehnaaz Gill once again is in news as Singer Sona Mohapatra takes a dig at the actress. On late Sunday evening Sona questioned Shehnaaz's talent and wondered why she gets the Twitter attention that she does.

Sona has criticised Shehnaaz in a series of tweets recently. It has come to light that former Bigg Boss contestant Shehnaaz was about to sing when she heard the azan prayer. She decided to delay the performance. Looking at her gesture fans went all in praise, Sona Mohapatra wasn't impressed.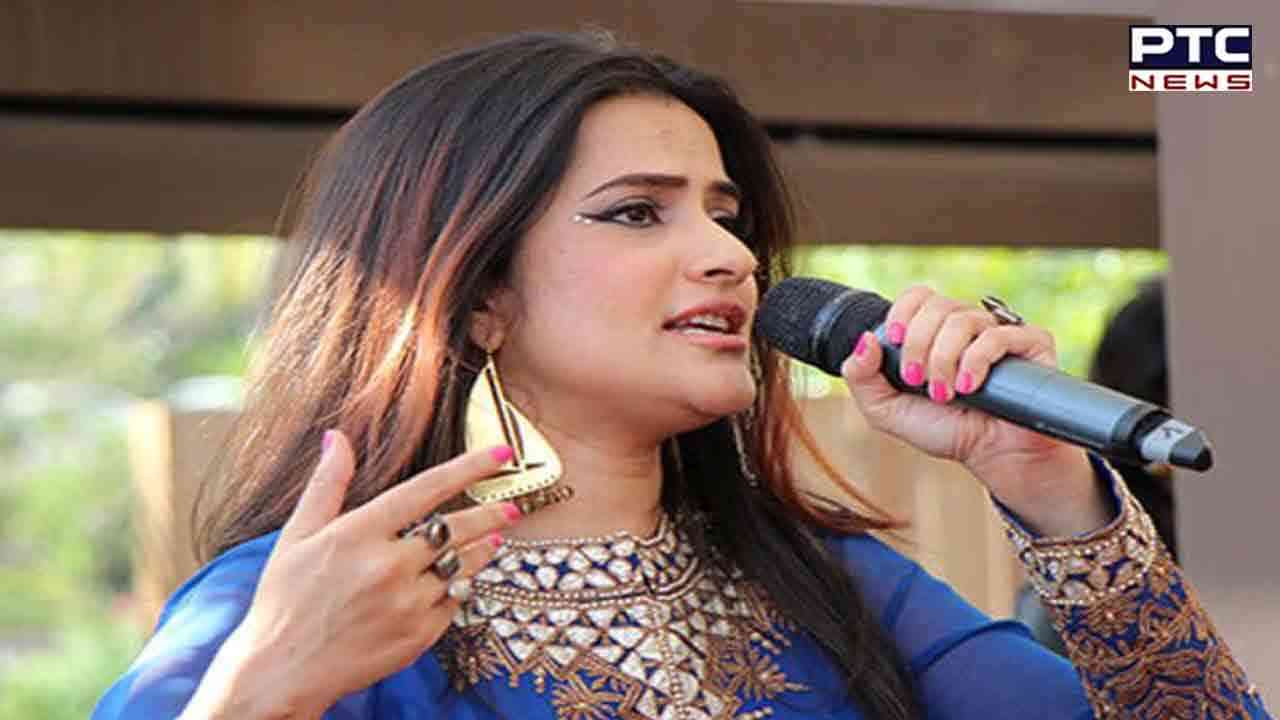 Also Read: Nagaland Assembly polls: Voting begins amid tight security in 59 constituencies
In her recent post on Twitter, singer Mohapatra wrote about Shehnaaz's support for #MeToo accused and Bigg Boss 16 contestant Sajid Khan. She also posted a video message saying, "Meri support aapke sath hai. All the best! Rock it brother. Keep entertaining us and please don't fight," she can be heard saying in a clip shared on Twitter.
Later, Sona Mohapatra, pointing at Shehnaaz's video, she said, "All the Twitter adulation for Shehnaaz Gill's act of 'respect' today reminded me of her 'support', 'reverence' and 'glorification' of a multiple accused sex offender and pervert Sajid Khan when he was platformed on National TV. I Wish she had some respect for her sisterhood."
The singer, in the hashtag, added "#MeToo." Sona Mohapatra shared her #MeToo story in 2018 when the movement was at its peak in India. Back then, she accused playback singer Kailash Kher and music composer Anu Malik of sexual misconduct.
Singer Sona Mohapatra then replied and also trolled her for the Shehnaaz Gill comments. The singer then said that she doesn't know "what Shehnaz's particular talent is as of now, apart from low-brow reality TV fame." She tweeted, "Dear trolls trying to stand up for yet another starlet like Jacqueline, I don't know what Shehnaz's particular talent is as of now, apart from low-brow reality TV fame. But I do know the modus operandi of women of convenience, shortcuts who bust the good fight for a role/money."
In a follow-up post, Sona Mohapatra added, "Do also share such details dear news portals using my tweet to advertise/amplify the Shehnaaz starlet next new movie with the multiple #MeToo accused Sajid Khan. Using my tweets as PR pegs for your publicity dear Bollywood is an old trope and one that I recognise well."
Sona Mohapatra also said that she has "dealt with much worse in the past." Her tweet read, "Whoever is the 'SM agency', please know that while I don't have 1 who pays a bunch to harass your client in return, I have dealt with much worse in the past. Gangs who were on the payroll of the Bigg Boss himself? Invest to continue the fake trend Shehnaaz Wins Lokmat Award instead."
Also Read: Delhi HC dismisses all pleas challenging Agnipath scheme
- With inputs from agencies