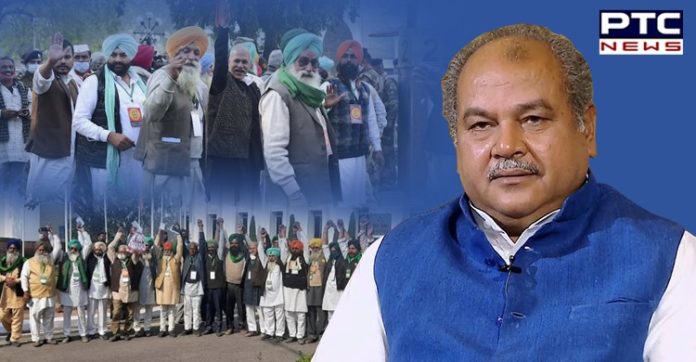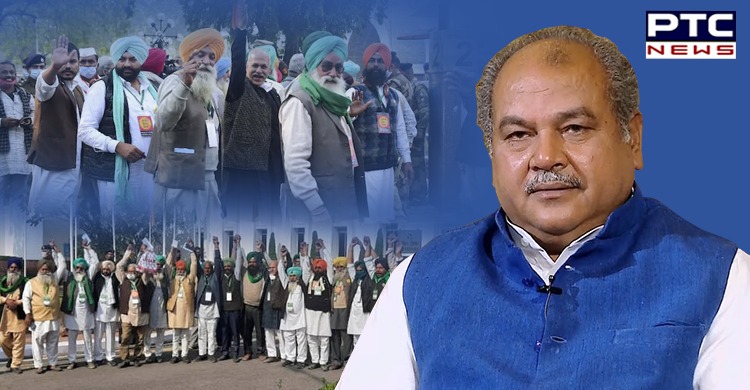 Farmers-Centre meeting today amid protest: Amid a continuous deadlock over farm laws 2020 between farmers' organizations and the Centre, both sides held the 9th round of meeting today.
Also Read | Tractors, hard-shell trailers modified for Republic Day tractor march

Today's meeting between the leaders of farmers' organizations and Centre, which is struggling over agricultural laws, also ended in a deadlock. The next meeting will now be held on January 19 at 12 noon.
During the meeting, a heated exchange was witnessed between the farmers and Agriculture Minister Narinder Singh Tomar. The Centre again suggested talking to the farmers 'clause by clause', which was rejected.
The farmers said nothing will be acceptable except repeal of the laws.
In the meeting, Narinder Singh Tomar said that now farmers should discuss on reforming the laws.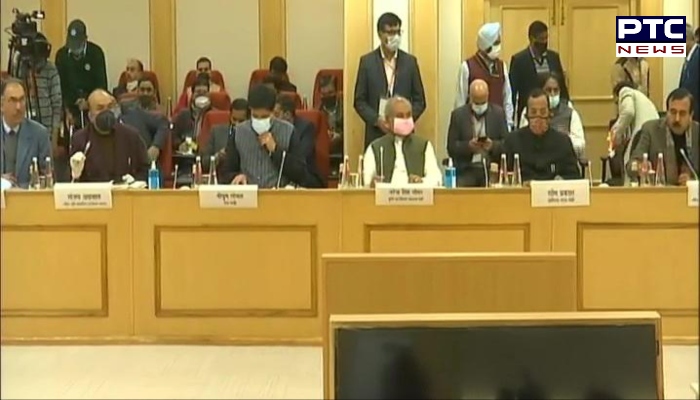 Even today the government asked the farmers to form a small committee but the farmers flatly refused.
Farmers said that the government was running away from the issue of MSP. To which Centre replied, "If you do not approve the Supreme Court committee, join us and form a committee," Tomar said. Adding that if the MSP comes under the law, will the agitation end? The Supreme Court had yesterday stayed the implementation of the three agriculture laws till further orders.
At the same time, the farmers' leaders raised the issue of opposition to the Haryana Chief Minister in Karnal and the farmers objected to the FIR registered against 900 farmers.
Ahead of the meeting with the farmers, Union Agriculture Minister Narinder Singh Tomar had said, "The government welcomes the committee constituted by the Supreme Court. "When the committee calls the government, we will put our case before the committee," he said.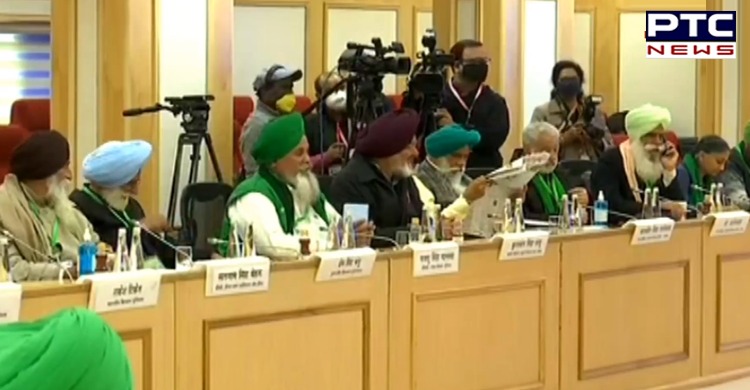 So far, eight meetings have been held between the Centre and Farmers but all of them remained inconclusive. Farmers have been adamant on their demand that farm laws 2020 be repealed.
Farmers have already announced that they will be taking out the tractor march on 26th January.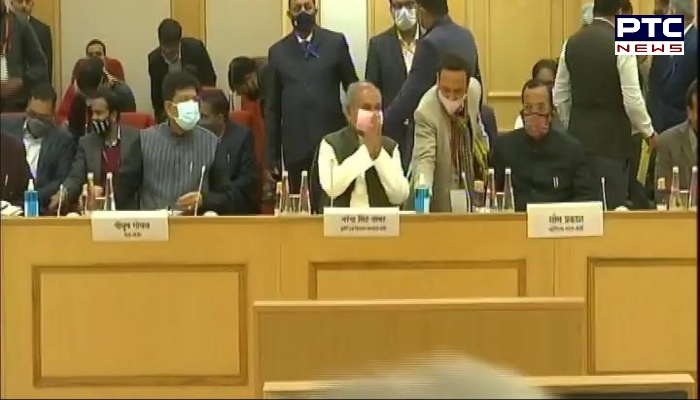 Also Read | Anna Hazare writes to PM seeking assurance on fixing MSP for farmers
BKU Spokesperson Rakesh Tikait said that "On Jan 26, we'll take out a procession from Red Fort to India Gate. We will hoist the flag where we'll meet at the Amar Jawan Jyoti. It will be a historic scene where on one side we will have 'kisan' and on the other side, 'jawan'."

The farmers' have been protesting at Delhi borders against the Farmers (Empowerment and Protection) Agreement on Price Assurance and Farm Services Act, 2020, Farmers' Produce Trade and Commerce (Promotion and Facilitation) Act, 2020, and Essential Commodities (Amendment) Act, 2020.
-PTC News