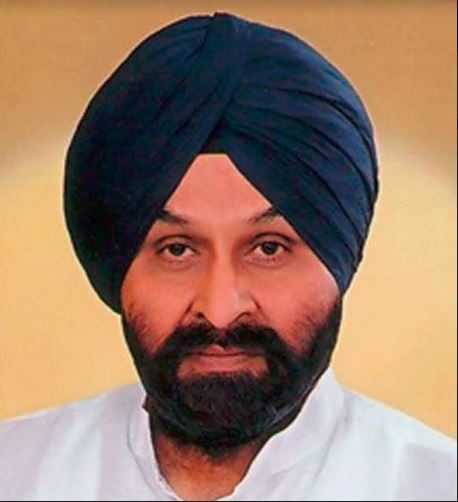 Congress betrayed young girls
(Maheshinder Grewal asks govt to tell colleges to refund fee taken from girl students)
(Also demands text books be released to them imm as promised)
Chandigarh: The Shiromani Akali Dal (SAD) today said after cheating farmers by coming out with a bogus farm loan waiver scheme, the Congress government had betrayed young girls by failing to implement the free education commitment made to them by chief minister Capt Amarinder Singh in the Vidhan Sabha last month.
In a statement here, former minister and party spokesman Maheshinder Singh Grewal said just like the loan waiver announcement made during the budget session which was yet to be implemented, the government had failed to implement the commitment to provide free education to girl students from primary to the Phd level in all government institutions.
Mr Grewal said "Young girls were hoping that the government would follow up on the commitment made by the chief minister on the floor of the Vidhan Sabha onJune 19. They and their parents became carefree, thinking they would not have to pay any fee as the CM had made this announcement in the budget session. However their hopes were shattered when the admission process started and school and college authorities told them they had not received any notification asking them not to charge fee from students. The same had happened with farmers when they went to the banks thinking their loans had been waived off", Mr Grewal added.
The Akali leader said the entire agriculture economy was passing through a severe crisis. "Farmers, who already feel betrayed by the government for failing to implement the promised loan waiver, thought they would get a slight relief in the form of fee waiver of girl students. Now however they are being told that even this will not happen. Since the admission process is at the fag-end in all educational institutions, parents have no option but to submit the fee in case they want to admit their wards in the institutions".
Demanding immediate notification of the free education announcement, Mr Grewal said the government should order school and college authorities to immediately refund fee taken from girl students. He said besides this the last date for admission should also be extended to accommodate girl students who have not taken admission simply because their parents could not afford their fee.
Mr Grewal also demanded immediate release of free text books to girl students. "The chief minister has made this announcement in the Vidhan Sabha but it is also not being implanted like all other Congress promises". He said if this commitment was not fulfilled immediately girl students would be forced to purchase their text books as the new session would start in a few days.