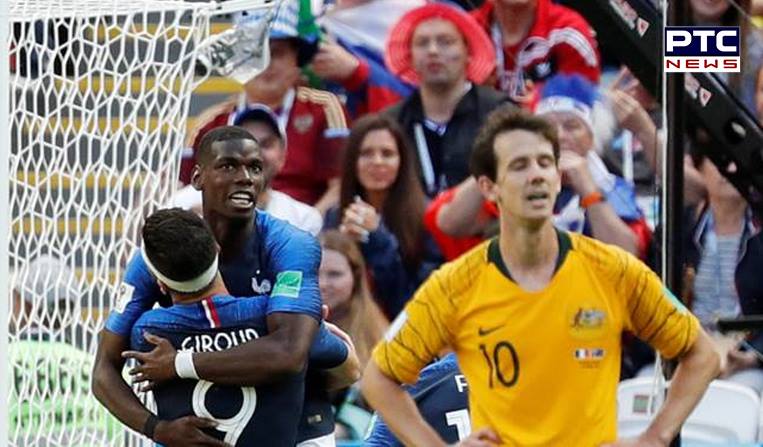 Dominated by penalties, technology and smart play,  the opening game of pool  C saw the 1998 World Cup champions France edging out Australia 2-1 in  the FIFA World Cup 2018 on Saturday.
This was a game that saw both France and Australia getting penalties within four minutes of each other. And at top of it, both made full use of the dreaded spot.
And finally when France got the match winner in the 81st minute, it was Goal Line Technology (GLT) that confirmed Pogba's attempted kick, that first hit the cross piece, went across the goal line before it bounced back into play.
And France was the beneficiary of technology as its first penalty award came only after Umpire made use of Video Replay to make sure that French striker had been tripped inside the box. It was Griezemann who gave no chance to Australian goalkeeper Ryan.
Four minutes later, Australia also got a penalty, this time because a French defender Umiti leaped and fisted instead of heading the ball. And for Australia skipper Jedinak made no mistake with the kick from the dreaded spot.
It was a game that saw Australians getting three yellow cards  that failed to slacken the pace of the game. Australia had equal number of opportunities. But experience prevailed and the French, as expected, carried the day.
Australia playing its fifth World Cup had the consolation of keeping the game close making it hard for France to earn full points.
French striker Mbappe was little off colour today. Paul Pogba came in with a good performance to keep the French flag flying.
-PTC News