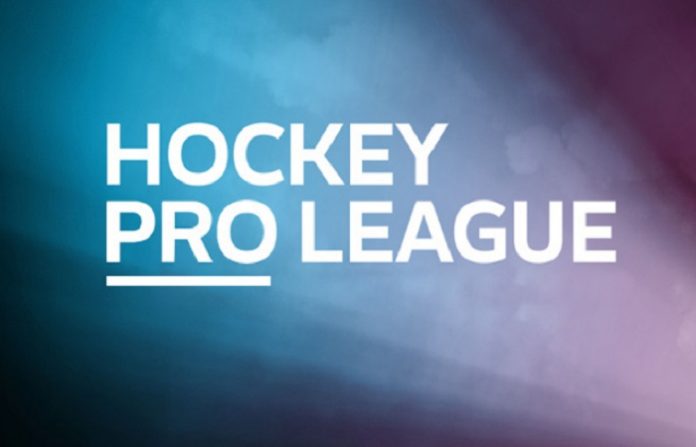 FIH Men's Series Finals: Wales surprises Canada, Austria wins comfortably
In the final run down for the Olympic Qualifier for the 2020 Olympic Games, Wales inflicted a surprise 3-1 defeat on Canada while Austria recorded a comfortable 5-0 win over Belarus in the first of the FIH Series Finals that got underway in Kuala Lumpur on Friday.
Eight teams are competing for two berths in the Olympic Qualifier to be played later this year.
Also Read: Youth Olympic Games 2018: India drubs Bangladesh 10-0, Canada loses 2-3 to Austria in Hockey 5s for men
Besides the hosts Malaysia, other teams competing in the first of the FIH Series Finals are Austria, China, Canada, Wales, Italy, Brazil and Belarus.
In the opening game, Austria had little problem in defeating Belarus 5-0 with goals coming from five different players.
The goal scorers were Franz Lindengrun (10th minute), Dominic Uber (11th minute), Robert Bele (43rd minute), Fabin Unterkireher (48th minute), Leon Thonblam (57th minute).
Also Read: Youth Olympic Games: Indian men, women record identical 5-2 wins in Hockey 5s
The second game, however, saw the highest ranked team, Canada, suffering a surprise defeat at hands of Wales. While Canada is ranked 10th in the world and Wales is placed at number 24th.
At one stage Wales led 2-0 with goals from James Carsun (30th minute) and Luke Hawker (33rd minute). The first goal that came just before the breather was from a penalty corner. And within three minutes of the resumption of the game after the break, Wales consolidated with a brilliant field goal.
Also Read:IOC chief to meet newly-elected members of IOA in April
Hard working Iain Smythe did pull one back for Canada with an opportunist field goal in the 42nd minute but it was not enough to make a fight of the game. In the 57th minute, Joseph Naughalty scored a brilliant field goal to make the game safe for Wales thus giving his team full three points besides a winning start in the tournament.
-PTC NEWS
Also Watch: