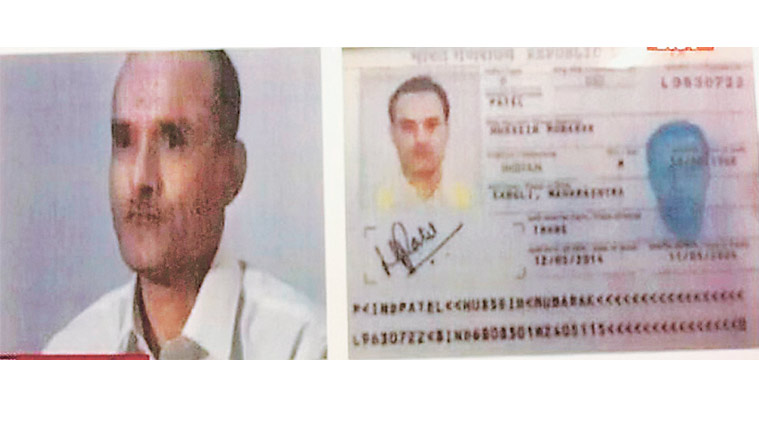 A former Indian Navy officer has been arrested in Pakistan for alleged involvement in "subversive" activities in Balochistan, but India quickly distanced itself from him by stating that he had no link with the government since his "premature retirement" from the navy.
Kul Yadav Bhushan, described by Pakistan as a Commander- rank officer of the Indian Navy working for intelligence agency RAW, was arrested yesterday reportedly from Chaman area of the restive province of Balochistan. He has been shifted to Islamabad for interrogation.
Pakistan summoned Indian High Commissioner Gautam Bambawale to lodge its protest over "subversive activities" of an alleged RAW officer.
"The Indian High Commissioner was summoned by the Foreign Secretary today and through a demarche conveyed our protest and deep concern on the illegal entry into Pakistan by a RAW officer and his involvement in subversive activities in Balochistan and Karachi," the Pakistan Foreign Office said in a statement.
Reacting to the development, External Affairs Ministry Spokesperson in New Delhi Vikas Swarup said the matter was raised today by Pakistan's Foreign Secretary with the Indian High Commissioner in Islamabad.
"The said individual has no link with Government since his premature retirement from Indian Navy. We have sought consular access to him.
"India has no interest in interfering in internal matters of any country and firmly believes that a stable and peaceful Pakistan is in the interest of all in the region," he said.
Pakistan had accused India of stoking violence in Balochistan and Karachi in the past but it is for the first time that it has claimed arresting a RAW officer.
India has dismissed all such allegations.