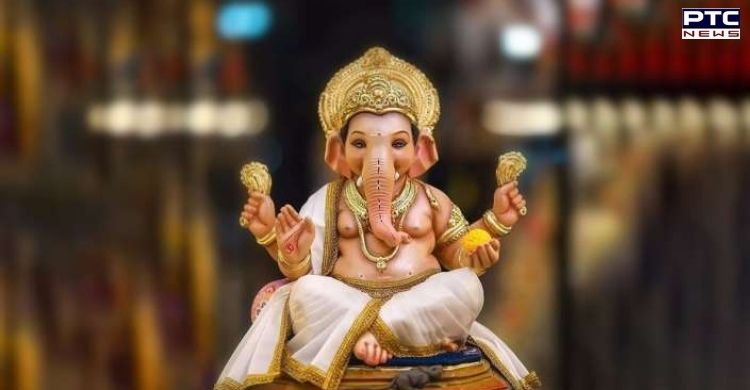 Ganesh Chaturthi 2021: As the festivities for Ganesh Chaturthi are set to begin from Friday, devotees across the country geared up to celebrate the 10-day festival with less pomp and more vigour amid Covid-19 restrictions and protocols.

Just like last year, the ongoing Covid-19 pandemic has again put a halt to large-scale celebrations across the country this year too.
Also read | PGI Chandigarh second-best medical college after Delhi AIIMS: Centre
In Mumbai, where Ganesh Chaturthi is one of the biggest celebrations of the year, the police on Thursday imposed Section 144 in the city from September 10 to 19 to curb the public celebrations in view of the COVID-19 pandemic.
Also read | Sidharth Malhotra pays tribute to Capt Vikram Batra on his birth anniversary
"No processions of Ganpati will be allowed and more than five persons can't gather at a place," said the Mumbai Commissioner's office. Devotees in the city will have to take the darshan of Lord Ganesha online and they cannot visit mandaps across the city.

"It's an important festival for us. We were not able to celebrate last year, so this time we're very excited. We are taking all precautions," said a Mumbai resident.
In Pune too, this year all Ganesh mandals will do the immersion at their pandals, said Ravindra Shisve, Joint Commissioner, Pune City Police on Thursday. He said people can use 'mobile visarjan' (immersion) vans for the immersion of idols.
In Andhra Pradesh, the state government has decided not to allow Ganesh pandals and immersion processions this year due to COVID-19.
Meanwhile, Telangana High Court directed the state government not to allow idols of Lord Ganesh, made from plaster of Paris, to be immersed in Hussainsagar lake in Hyderabad. The court has also asked the state government to construct special rubber dams for the immersion of eco-friendly idols.
The Karnataka government last week also released the guidelines for Ganesh Chaturthi which allowed the celebrations only in place in districts where the Covid positivity rate is less than 2 percent.
-PTC News