Former Gangster Kulbir Naruana Murder: Former gangster Kulbir Naruana (39), was on Wednesday shot dead allegedly by his personal gunman Mandeep Singh Manna at his residence in Naruana village, Bathinda.

Besides former Gangster Kulbir Naruana's murder, another person was killed after being hit by a car while two others were injured.
Also Read | Shocking! Navjot Singh Sidhu's outstanding electricity bill of 8 lakh for 8 months goes unnoticed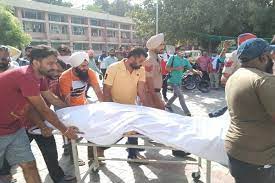 As per the report, the gunman had came to meet Naruana at his residence. He told him to sit in his car as he wanted to speak with him. Soon after Naruana entered his car, Mandeep Singh Manna opened fire and shot Kulbir Naruana dead.
Also Read | CBSE Board Exams 2022: How and when exams will be held for Class 10 and 12 students
When Manna tried to flee from the spot, people stopped him. He then again opened fire at Gurpreet Singh, who is undergoing treatment while his condition is stated to be critical. Also, he rammed his car into Chamkaur Singh, who died on the spot.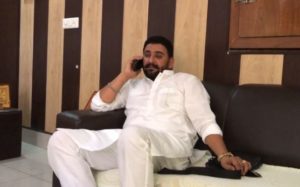 Meanwhile, the bodies of Naruana and Chamkaur Singh were taken to the Civil Hospital for autopsy.

It is pertinent to mention that accused gunman Mandeep Manna has been arrested. He has also been taken to civil hospital as he also received bullet injuries in a gunfight with Naruana's associates.
Naruana's cousin Mandeep Singh said that they were going to their fields in the morning. They heard the sound of fire shots and hence they rushed to the house and found Naruana dead.
-PTC News