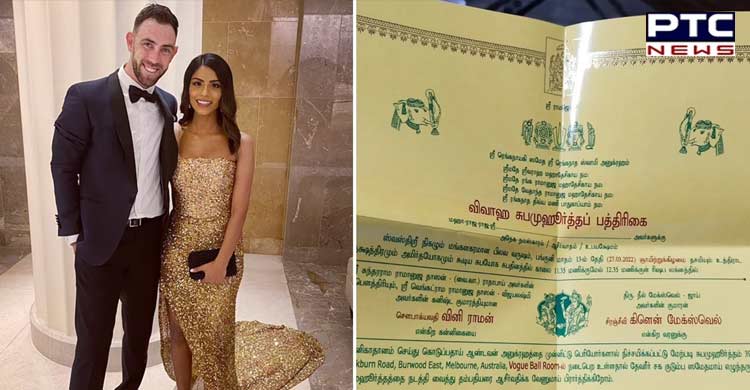 Glenn Maxwell and Vini Wedding: Australian cricketer Glenn Maxwell is very upset and worried as his wedding card invitation has been leaked and went viral all over social media.

Cricketer Glenn Maxwell and Vini Raman are all set to tie their knot on March 27, 2022, in Melbourne. Maxwell and Vini got engaged during the Covid-19 pandemic in an Indian traditional style but due to Covid-19, they had to wait one extra year to get married.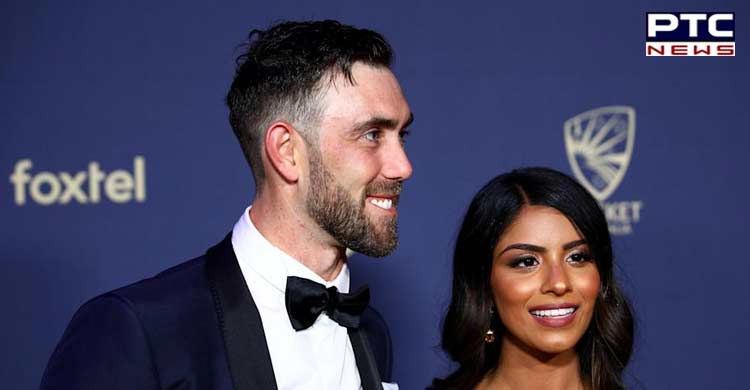 Also Read :Australia all-rounder Glenn Maxwell, Vini Raman to tie knot in March?
But finally, when the couple decided the date of their wedding, their invitation cards went viral like a storm on social media, especially in India which made Maxwell worried and upset.
Maxwell's popularity in India made him worried about his wedding day and thus he said that owing to his popularity and leakage of invitation card he has to increase the security.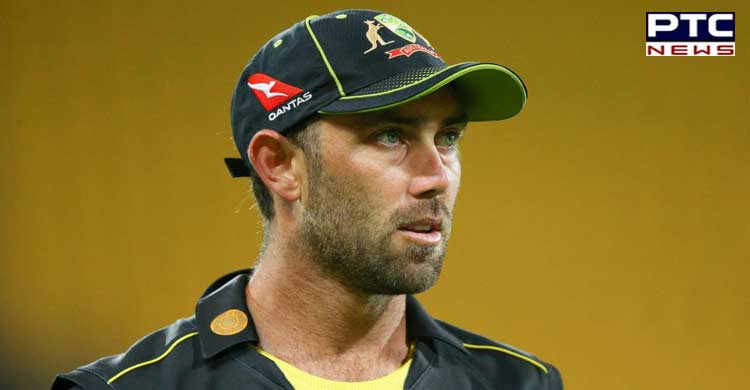 The Australian cricketer said that he was not happy with their wedding card being leaked. He insisted that they wanted it to be a private event, and they will have to increase the security now.
"It was not ideal," Maxwell said, adding that "We've got to get extra security for the wedding now." "It was supposed to be a private event and unfortunately the relatives over in India just got a little bit excited and decide to show a few friends." "Next minute, it's in pretty much every paper over there and I'm getting tweeted it by pretty much everyone." He added.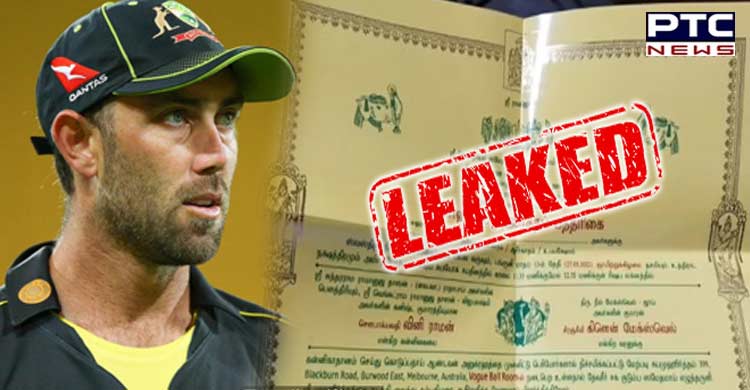 Also Read :Bappi Lahiri death: 'Another legend gone', say netizens on singer's demise
Maxwell's wedding invitation has also created a huge buzz in India, especially in the Tamil community. Indian actor Kasturi Shankar also shared the D-day invitation on Twitter and Maxwell admitted their big day would be a little more stressful now.
-PTC News