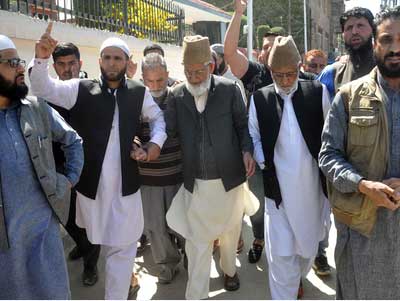 With the imposition of Governor's rule in Jammu and Kashmir, the government is expected to tighten the noose around Kashmiri separatist leaders who were allegedly involved in terror funding and money laundering, officials said.
This would be done through coordinated action by the NIA and the ED, they said on Monday.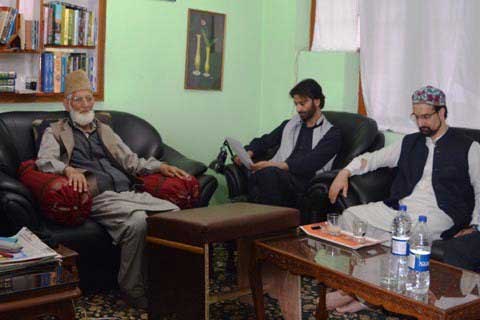 The issue was discussed threadbare at a high-level meeting chaired by Union Home Secretary Rajiv Gauba and attended by Director General of the National Investigation Agency (NIA) Yogesh Chander Modi, Director of the Enforcement Directorate (ED) Karnal Singh besides others.
A coordinated action is likely to be taken against the Kashmiri separatists who were allegedly involved in terror funding and money laundering, an official privy to the meeting said.
The meeting bears significance as it was held days after the central government imposed Governor's rule in Jammu and Kashmir, and has started offensives against terrorists involved in subversive activities in the state.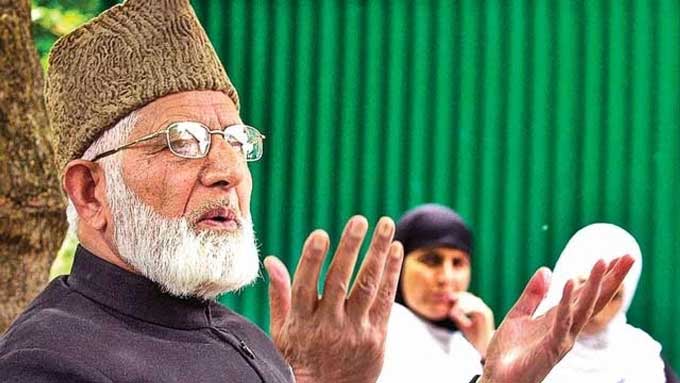 The NIA had already filed a charge sheet in a Delhi court against terror masterminds Hafiz Saeed and Syed Salahuddin and 10 Kashmiri separatists in a case of alleged terror funding and secessionist activities in the Valley.
Besides Lashkar-e-Taiba chief Saeed and Hizbul Mujahideen head Salahuddin, the other 10 persons accused in the final report include Hurriyat leader Syed Shah Geelani's son-in-law Altaf Ahmed Shah, Geelani's personal assistant Bashir Ahmad Bhat, Aftab Ahmad Shah, media advisor and strategist of the All Parties Hurriyat Conference, Nayeem Ahmad Khan, Chairman of secessionist outfit National Front and Farooq Ahmad Dar, Chairman of Jammu Kashmir Liberation Front (R).
Mohammad Akbar Khanday, media advisor of All Parties Hurriyat Conference (Geelani faction), Raja Mehrajuddin Kalwal, office-bearer of Tehreek-e-Hurriyat, Zahoor Ahmad Shah Watal, a Hawala conduit and two stone-pelters - Kamran Yusuf and Javed Ahmad Bhat are also accused in the report.
The ED is actively investigating at least a dozen terror financing cases in Jammu and Kashmir under the Prevention of Money Laundering Act (PMLA) and Foreign Exchange Management Act (FEMA).
The ED had already framed charges against Kashmiri separatist leader Shabir Shah and alleged Hawala dealer Muhammad Aslam Wani in a money laundering case.
Wani, arrested on August 6, 2017, had reportedly confessed that he passed on Hawala money amounting to Rs 2.25 crore to Shah.
Shah was arrested on July 25, 2017, on charges of money laundering in a case dating back to 2005 when the Delhi Police Special Cell had arrested Wani. PTI