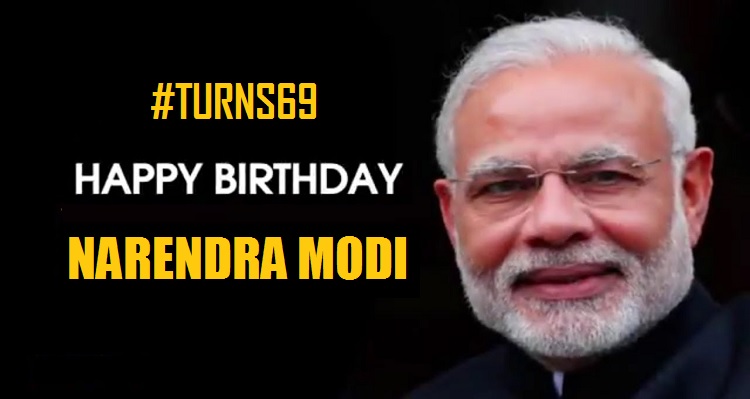 As Prime Minister Narendra Modi turns 69, on Tuesday, the whole nation including the global leaders is pouring down their wishes to the 14th Prime Minister. The tech-savvy Prime Minister is most prominent leader, especially within youth, who possesses the best oration skills. Meanwhile, let's take you to the journey of Narendra Damodardas Modi. PM Modi was a born patriot. He provided his services by assisting Indian soldiers at the railway stations, during the 1965 Indo-Pak War, being a teenager.
https://www.instagram.com/p/BycSAFClE19/
While, he was in his late teenage years, he was influenced by the Gypsy lifestyle; therefore, he kept travelling alone to the unknown places. Even, he spent his most of the time with Sadhus/Priests in the Himalayas. Okay, very few of us would be aware of the fact, that PM Modi during his school days brought baby crocodile home, to which his school teacher Kanubhai Bhavsar praised him for the bravery. Prime Minister of India, Narendra Modi is followed by several world leaders on Twitter.
https://www.instagram.com/p/Bxz0Z5bltae/
In fact, PM is currently having 50.1 million followers. Japanese Prime Minister Shinzo Abe tweeted in English for the first time to congratulate PM Narendra Modi, in 2014. PM loves to write poetry in his mother-tongue, Gujarati, in fact, some of his work is even published. And one can never forget about his dressing style.
WATCH: PM Narendra Modi addresses the Indian community at UNESCO HQ in Paris, France
He always wears creaseless clothes, which enhances his aura and command as a leader of the nation. PM Modi is one of those leaders, who could be called workaholic. He himself believes in "Work is Worship", that's why don't believe in taking leaves from his duty. Our Prime Minister Narendra Modi has also participated in plays and dramas during school days.
-PTC News