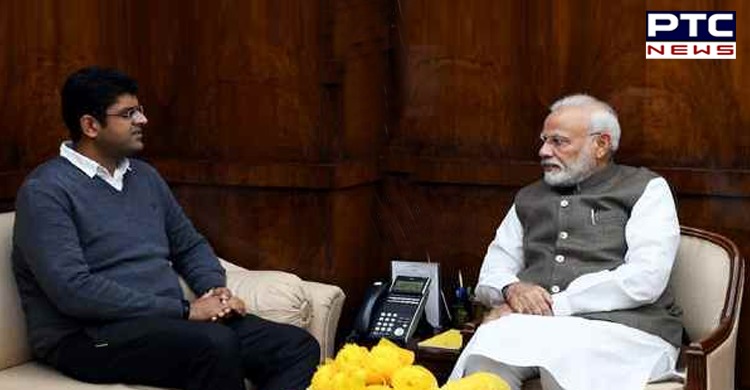 After meeting Union Home Minister Amit Shah, Haryana Deputy Chief Minister Dushyant Chautala called Prime Minister Narendra Modi.
Also Read | Farmers hold PC, refuse to comply with SC's 4-member committee

Although to the sources, he congratulated the Prime Minister on the country's indigenous vaccines against Covid-19.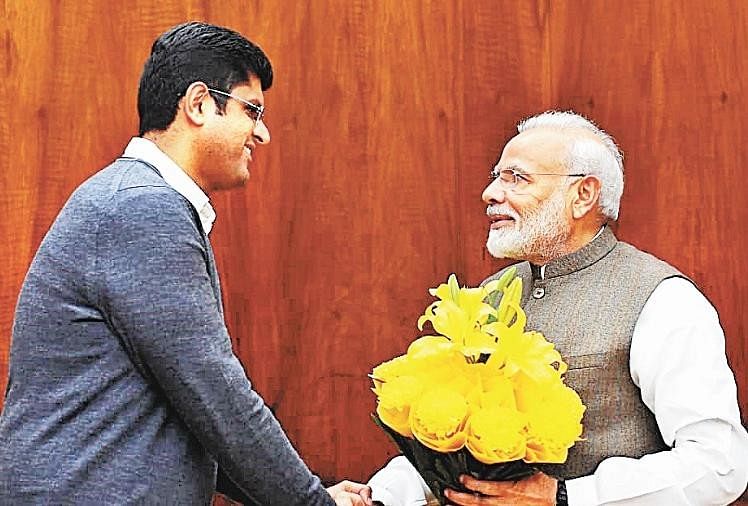 During the meeting, the prevailing political situation and the law and order in the state in the context of farmers' agitation was also discussed.
He apprised Modi of his meeting with JJP MLAs on Tuesday and the feedback he got from them on the need to modernize farming and to make it more profitable.

He also requested PM regarding the infrastructure projects, including making Haryana a textile hub and the issue of the East-West Corridor.
Also Read | SC issues notice to farmers to stop the Jan 26 tractor parade
After his meeting with the Prime Minister, he called on Union Minister of Law and Justice, Electronics and Information Technology Ravi Shankar Prasad at his residence.
According to the sources, Dushyant Chautala met Prasad to express his condolences following a bereavement in the latter's family.
Chautala had met Shah on Tuesday along with Haryana Chief Minister ML Khattar.
After an hour-long meeting with Shah, both Khattar and Chautala said they have discussed the prevailing law and order situation in the state. "There is no threat to the Haryana government and it will last its full five-year term," Chautala had said.
-PTC News