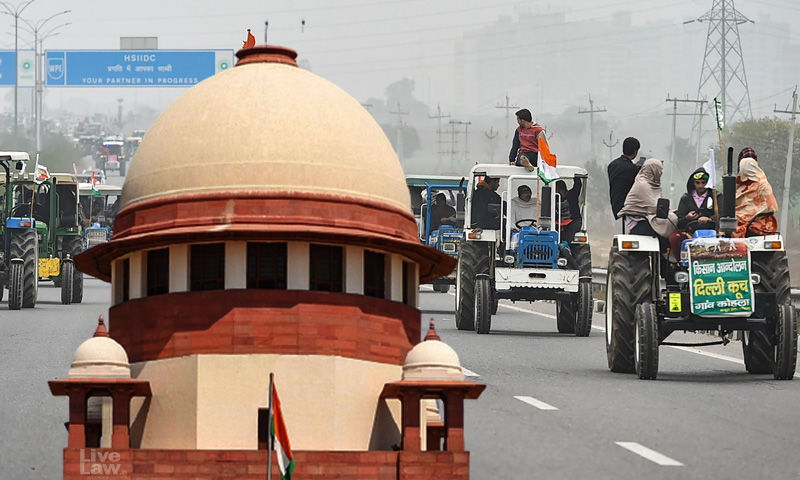 SC issues notice to farmers: The agitating farmers in Delhi have announced a tractor march on January 26 in protest of the Farm Laws 2020. Meanwhile, the Delhi Police had filed a petition in the Supreme Court seeking a stay on the tractor march.
Also Read | Farmers hold PC, refuse to comply with SC's 4-member committee

"Right to protest is always subject to the countervailing public order and the public interest. The right to protest can never include maligning the nation globally," Delhi Police submitted in the petition.
Hearing the petition, the court has issued notices to the parties concerned. Police had argued that the farmers' tractor march was likely to disrupt law and order. Such programs cannot be allowed on Republic Day.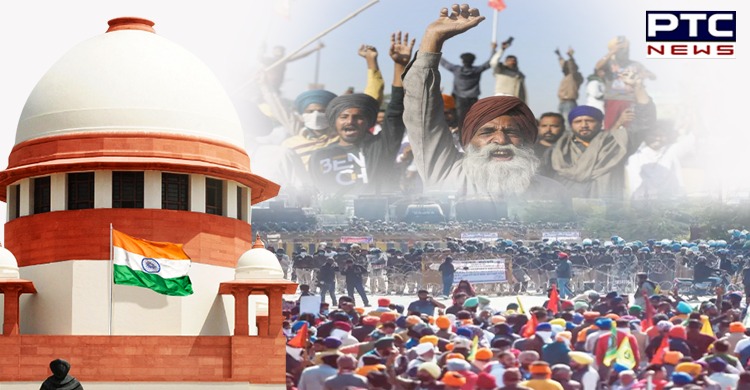 Also Read | SC names four members who endorsed farm laws 2020
Hearing the case on Tuesday, the apex court said, "Written notice is given before any rally takes place, after which the rally is held as per the conditions of police-administration. However, no such written information has been given by the farmers' organizations,"

At the same time, they said that the farmers can apply to the Delhi Police Commissioner for permission to protest at Ramlila Maidan or any other place in Delhi.
Farmers at Tikri Border, Singhu Border, Kundli Border in Sonipat and UP Gate are protesting on the road-highway.
-PTC News