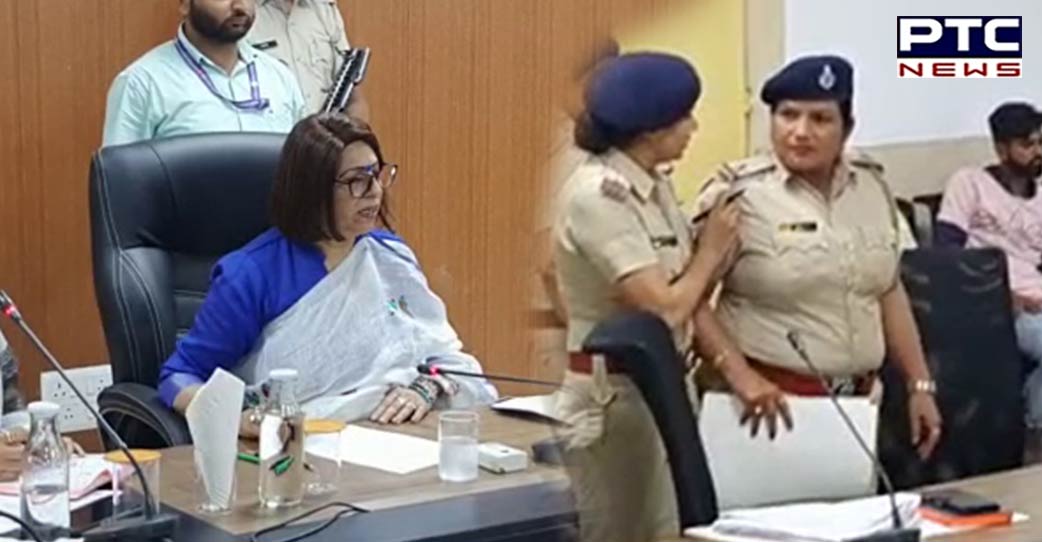 A heated argument broke out between a woman police officer and the chief of the woman panel of Haryana on Friday and a video of the incident is going viral on social media. When the dispute got extremely heated, Renu Bhatia, the chief of the women's panel, told the cop to leave the meeting.

The incident reportedly took place in Kaithal, during a meeting. According to reports, Renu Bhatia was not satisfied with the way the female cop handled a dispute between a husband and a wife.
The dispute is said to have been recorded by a local journalist.
In the video, Renu Bhatia could be seen telling the female cop, "You could have slapped him? Had the girl checked thrice. Get out, I don't want to hear anything, don't answer back."
Later, Bhatia instructed the SHO to take the female police officer out when she tried to defend herself.
She further warned the officer and said, "You will face departmental inquiry."
Also Read | India declares one-day mourning for late Queen Elizabeth II on Sept 11
The female cop replied, "We don't come here to get insulted," while other officers present tried to remove her from the meeting. To this Renu Bhatia snapped back, "So you come here to get the girl insulted?"
As per the reports, the case is related to a dispute between a husband and wife. "The husband misbehaved several times with members of the commission and the police. He wanted to leave the wife because according to him, she wasn't 'physically fit," Bhatia told media persons later.
"So we ordered medical tests for both of them, and while the woman was tested three times, the male refused to be tested, and the investigating officer also failed to get it done, so we initiated a departmental inquiry against her," she added.
Also Read | India's Global Innovation Index ranking improved from 81 in 2015 to 46 at present: PM Modi
-PTC News