Uttar Pradesh, March 24: Over the last nine years, public participation through initiatives like 'Ni-kshay Mitra' has played a very important role in the fight against tuberculosis, Prime Minister Narendra Modi stated.
The Prime Minister Narendra Modi launched TB-Mukt Panchayat initiative, the official pan-India rollout of a shorter preventive treatment and family-centric care model for TB and release of India's Annual TB Report 2023. The Prime Minister addressed the 'One World TB Summit' in Varanasi in Uttar Pradesh.
Also Read: UK: Khalistan supporters throw eggs, inks at Indian High Commission
The new vision of India would try its best to end Tuberculosis.    
Meanwhile, while addressing the media, PM Modi stated that, "In the last nine years, India has worked together on many fronts in this fight against TB. Such as through people's participation, enhancing nutrition, treatment through innovation, full use of technology, and wellness and prevention, and missions like Fit India, Khelo India and Yoga."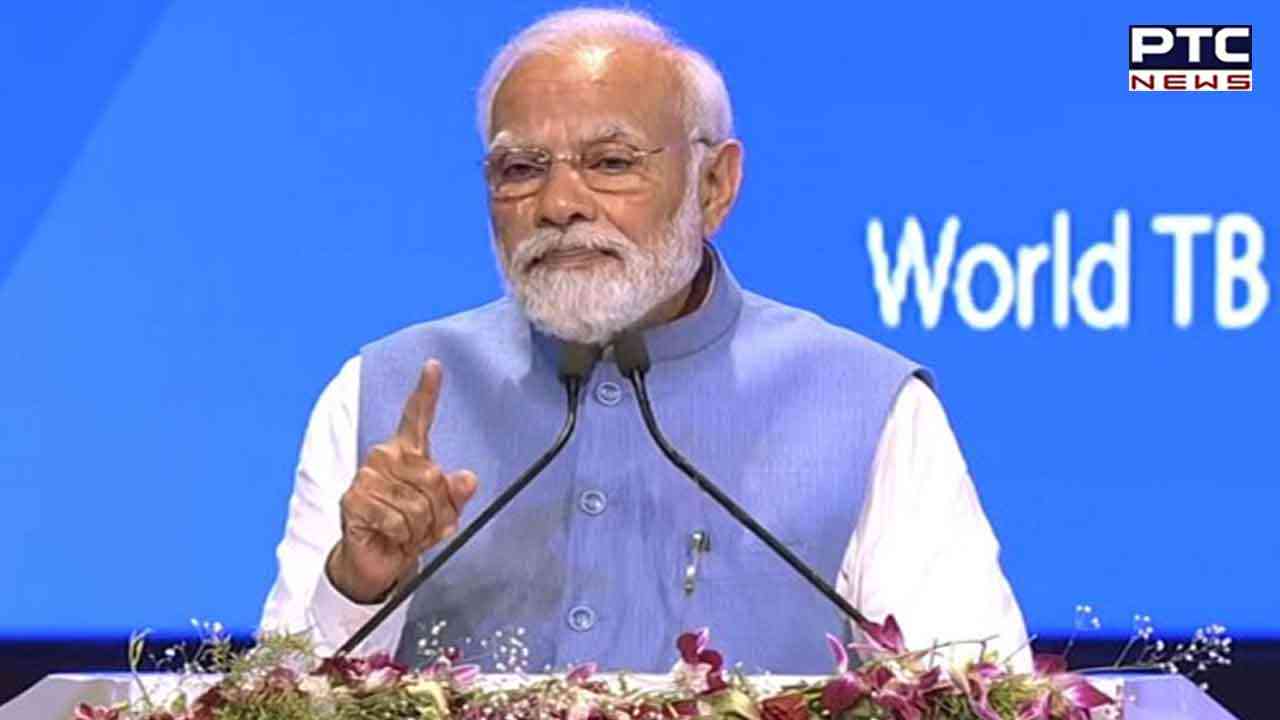 PM Modi also stressed on the public participation and stated that role of public also played important role to fight against the disease and to end it.    
PM Modi stated that, "We had urged people to adopt a TB patient, under 'Ni-kshay Mitra'. After this mission, close to 10 lakh TB patients have been adopted by the common people of India. You will be surprised to know that even 10-12-year old children in India are contributing to the fight by becoming 'Ni-kshay Mitra'. The economic assistance of these Ni-kshay Mitra' has crossed more than 1 lakh crore. Such a huge community initiative running in India is very inspiring."   
PM Modi further added, "2030 is the global target to eradicate TB but India is now working on the target of ending TB by the year 2025. India's local approach against TB has global potential. 80 per cent of TB medicines are manufactured in India which exhibits the talent and capability of our pharma which is working for the Global Good".   
Also Read: 'Operation Amritpal': Of 207 arrests made so far, 177 in preventive detention, to be released soon: IG Sukhchain Gill
"Based on that, India has also kept this year's theme as 'One Earth One Family One Future'. This theme is a commitment of a combined future of the whole world as a family. Some time ago, India also took the initiative to take forward the vision of 'One Earth, One Health' and now through 'One World TB Summit' India is fulfilling another resolution of Global Good," PM Modi said. 
- ANI