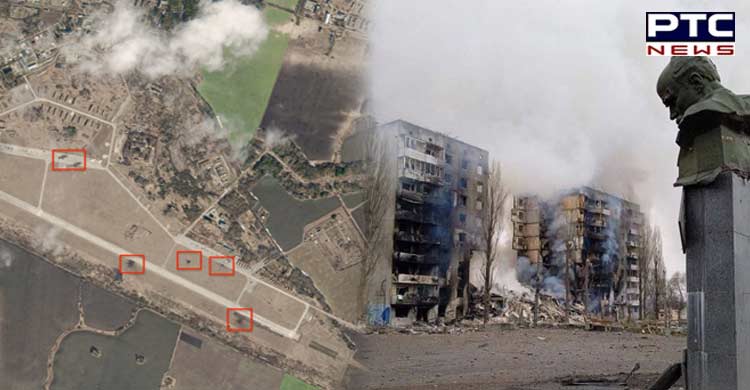 Russia-Ukraine war images and pictures: It's been 8 days and the war is still on. Around 7,000 people have been killed in the war between two countries so far while no one is ready to back off. The war only brings destruction and damages and that's what is happening in Ukraine right now.

Ukraine is not ready to surrender and continue to fight against giant Russia. Recently, it signed the papers for joining European Union which Russia never wanted it to. There have been talks between the two nations as well but no outcome has come so far.
Also Read: Operation Ganga: 6 flights with 1,377 stranded citizens departed for India in 24 hours
The first round of meetings held at the Belarus border was inconclusive while the second round of meetings is scheduled to be held on Thursday at the Poland border. The country is being destroyed with soldiers on the streets. People wake up to the air alerts and hide in the shelter to be safe and alive.
Ukrainian President Volodymyr Zelenskky is also not giving up and fighting on the ground wearing war-outfit along with his cabinet.
Also Read | Why Russia doesn't want Ukraine want to join NATO | All you need to know
These were the heartbreaking pictures and images from the Ukraine-Russia war. The war never brings out anything except destruction and damages. Let's hope that war comes to an end soon.
-PTC News