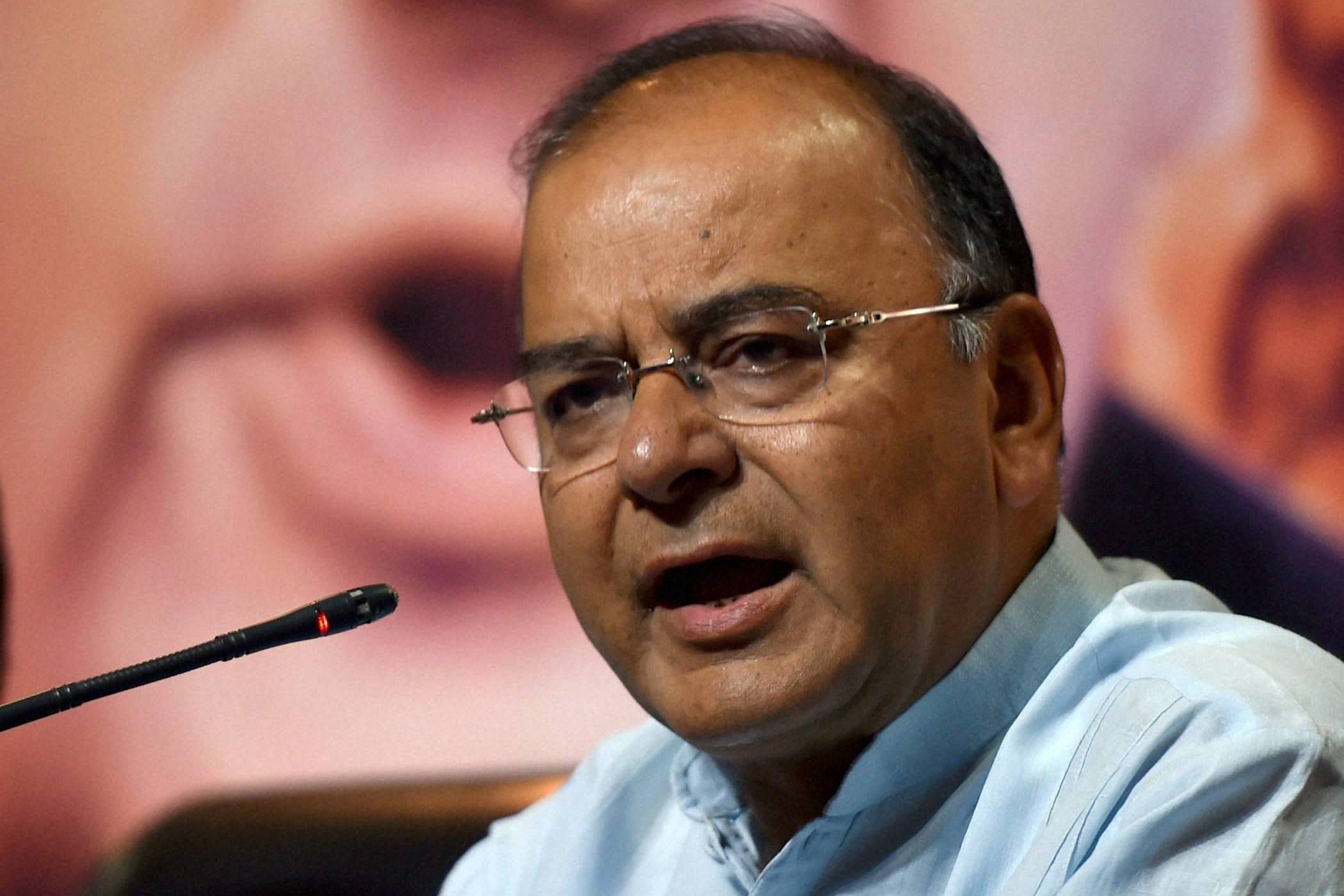 Washington: India continues to be the fastest growing major economy in the world and its growth will accelerate further due to factors like implementation of GST, Finance Minister Arun Jaitley said.
The minister also said the scrapping of old Rs 500 and Rs 1,000 notes will increase tax compliance and reduce threat of counterfeit currency.
"India continues to be the fastest growing major economy in the world...The currency reform initiative will move the Indian economy to a less cash trajectory, increase tax compliance and reduce the threats from counterfeit currency which acts as a source of terror funding," he said.
He was speaking at the International Monetary and Financial Committee (IMFC) meeting here on Saturday.
The minister said growth is expected to gain strength in the coming years due to externalities derived from deep structural reforms implemented by the government and robust aggregate demand.
Talking about the new indirect tax regime, Jaitley said the government is "fully on course to implement the Goods and Services Tax (GST)" by July 1.
"The GST will deliver significant externalities by way of improved taxation efficiency and ease of doing business and will convert India into one common market," he added.
As per provisional estimates, real GDP grew by 7.9 per cent in 2015-16 compared with 7.2 per cent in 2014-15.
The second advance estimate for GDP growth for 2016-17 is placed at 7.1 per cent.
The Indian government in November last year scrapped Rs 500 and Rs 1000 notes to curb blackmoney and terror funding as well as to promote digital transactions.
— PTI