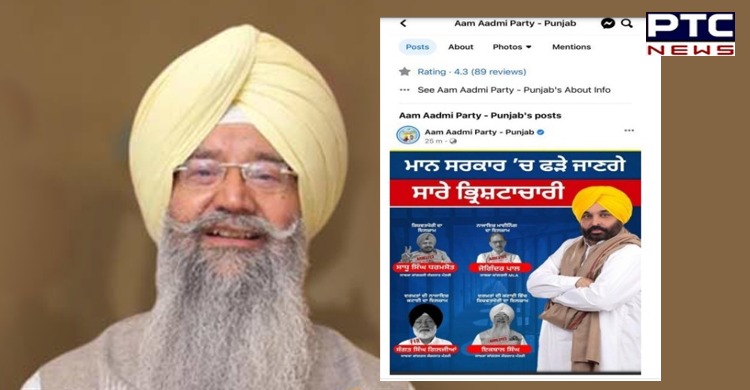 Chandigarh, June 22: Former IPS officer Iqbal Singh Lalpura sents defamation notice to AAP leaders Bhagwant Mann and Arvind Kejriwal for publishing, spreading fake, false and unverified statements and posting highly objectionable pictures in all print and digital media about Lal Singh Lalpura.

Iqbal Singh Lalpura wrote in the deafamation notice that the Aam Aadmi Party has shared a post on social media in which photos of the "Most Corrupt Persons of Punjab" have been published in which a photo of Iqbal Singh Lalpura has also been posted and thus Lalpura  says that he is being branded as corrupt by spreading false propaganda against him on social media.
Also Read: Presidential polls: Family affair vs party commitment for BJP MP Jayant Sinha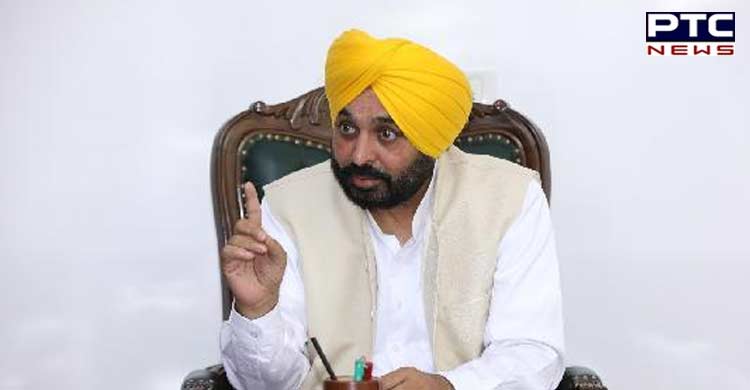 Iqbal Singh Lalpura has claimed that an attempt is being made to tarnish his image. "Rumors are being spread against me on social media," he said. "I have been described in the post as corrupt former minister," he added.
Iqbal Singh Lalpura demanded the removal of fake statement and his photos from social media platforms.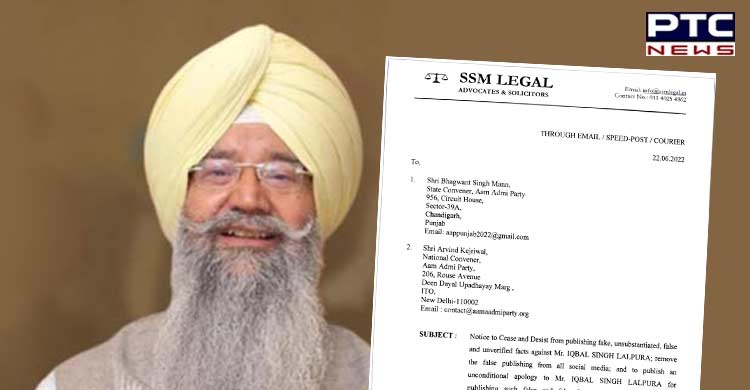 Iqbal Singh Lalpura is a former IPS officer, during his tenure as IPS officer, served as SSP Amritsar, SSP Tarantaran, and Additional Inspector General CID Amritsar. He in his public life since 1972 has had an unblemished, meritorious and distinguished police service record.
Iqbal Singh is a distinguished world class writer who has to his credit of having written 15 books on Sikh philosophy and history, such as Japji Sahib Ek Vichaar, Gurbaani Ek Vichaar', and 'Raj Karega Khalsa' etc.
Also Read: Congress MLAs to converge in Delhi for 'Satyagraha'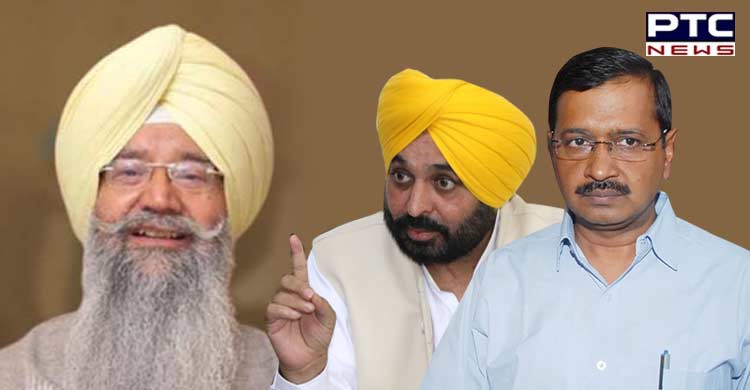 Meanwhile, defamation notice claims that Iqbal Singh is a respectable citizen of this country and is enjoying a very good reputation, command, and great respect amongst family, friends, colleagues, and the public as well as a national and international image.
-PTC News