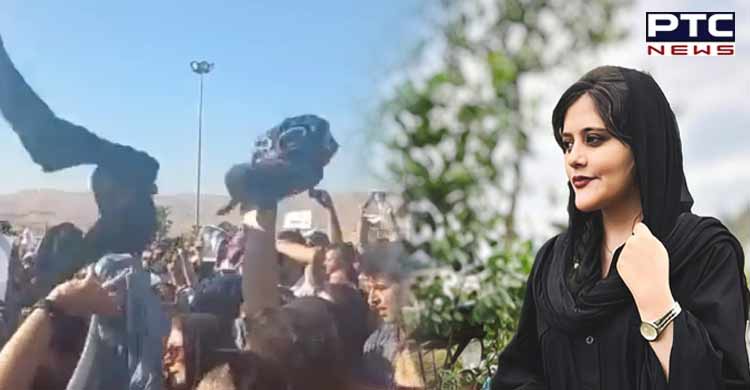 Tehran, September 19: The death of Iranian woman Mahsa Amini who was detained by Police has triggered a widespread protest across the country. The women chopped of their hair and burned hijabs against the enforcement of dress code for women. In the pretext of the protest some women were also seen dressed as men.

The video of protesting women was shared by a journalist Masih Alinejad  on her social media and wrote, "Iranian women show their anger by cutting their hair and burning their hijab to protest against the killing of #Mahsa_Amini by hijab police. From the age of 7 if we don't cover our hair we won't be able to go to school or get a job. We are fed up with this gender apartheid regime".
Also Read | Chakki bridge reopens for heavy vehicles
As reported by a leading newspaper, Mahsa Amini wason a family visit to Tehran when she was detained. Following the detention, Amini suffered a heart attack and subsequently was taken to a hospital. A day after the incident, the death of the Iranian woman was reported by the state media. "Unfortunately, she died and her body was transferred to the medical examiner's office", it stated. Tehran police corroborated the detention and had confirmed that Amini was detained along with other women for 'instructions' about the rules.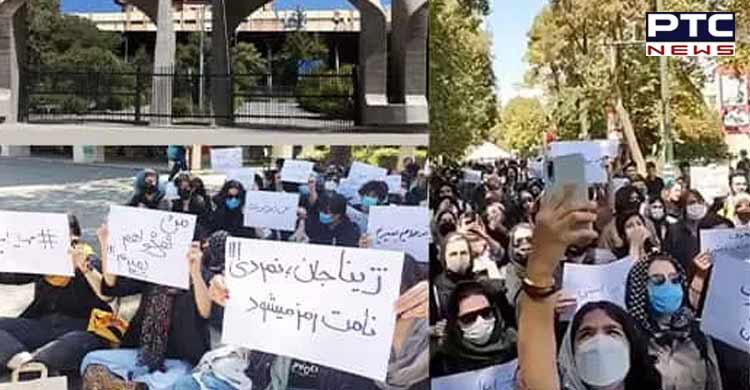 Persian-language media quoted Iranian woman's family stating that they were completely unaware of what exactly happened between the time period of her detention and while she was rushed to the hospital following the heart attack. According to the family, Amini was normal and did not have any pre existing heart conditions. The probe has been launched by the authorities into the death of Mahsa Amini.
Also Read | India logs 4,858 new Covid-19 cases in 24 hours
Human rights organisation Amnesty International has also condemned the incident and demanded justice for the same. "The circumstances leading to the suspicious death in custody of 22-year-old young woman Mahsa Amini, which include allegations of torture and other ill-treatment in custody, must be criminally investigated."The so-called 'morality police' in Tehran arbitrarily arrested her three days before her death while enforcing the country's abusive, degrading and discriminatory forced veiling laws. All agents and officials responsible must face justice", it added.
- PTC News with ANI inputs