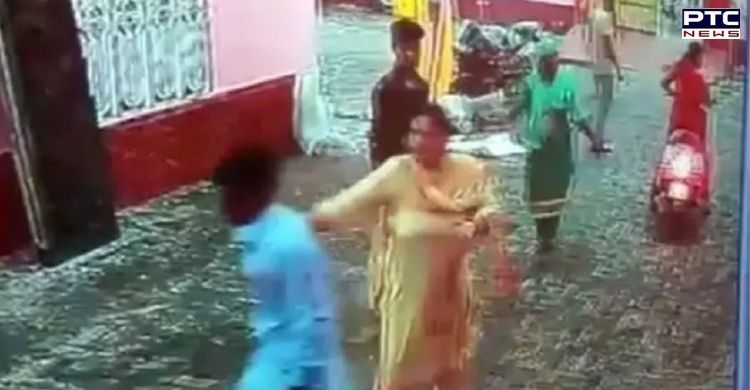 In a shocking incident, some people were seen pelting stones at Vaishno Temple located in Surya Enclave of Jalandhar. Likewise, the priest of the temple was also beaten up.

According to the information, the stone pelting was initiated by a young man whose relationship was broken recently. In the ire of a broken relationship, the man started pelting stones on temples and even attacked the priest.
Also read | Karnal lathicharge: Punjab and Haryana High Court seeks reply from Haryana
The man, allegedly, threw bricks and stones at the Vaishno temple in Surya Enclave, Jalandhar. He said that their relationship was about to be fixed, however, the priest may have convinced the girl's side to not marry him.
Also read | Telegram launches live stream feature with unlimited viewers in its latest update
On the other hand, the priest said that he had praised the boy and that he didn't know why the girl's side broke the relationship.

According to the police, the CCTV footage clearly shows that the youth reached the Vaishno temple with family members. At first, he started throwing bricks from the gate itself. Later, he entered the temple and started beating the priest.
Meanwhile, family members tried to pull him away but the scuffle with the priest continued.
The man said everything was settled when the girl's family members came to their locality for questioning. He also met the priest living in the temple. He was wondering why the girl's side refused the relationship.
The boy alleged that the priest must have said something wrong about him due to which the family members of the girl broke the relationship.
-PTC News