Tokyo, March 17: An earthquake of over 7.4 magnitudes hit the coast of Fukushima, in northern Japan on Wednesday night and triggered the Tsunami alert. As per the Japan Meteorological Agency, the magnitude of the quake upgraded to 7.4 from the initial 7.3, while the depth from 60 kilometers (36 miles) below the sea to 56 kilometers (35 miles).

As per the report, two people died while 126 are injured in the strong earthquake that jolted Japan. The 7.3 magnitude earthquake also caused a one-metre tsunami in the region.
Also Read | Missile got accidentally released during inspection': Rajnath Singh in Parliament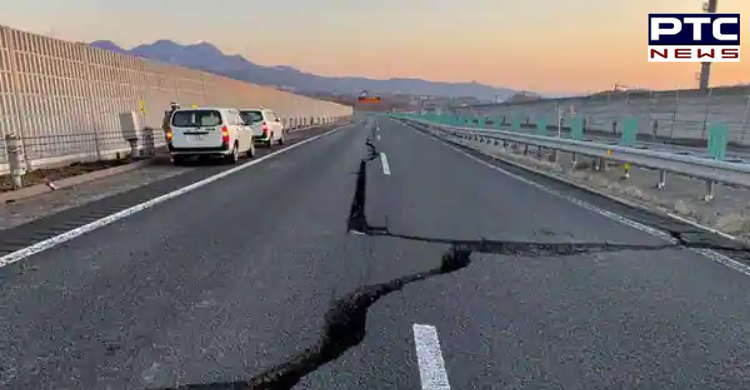 The footage showed broken walls of a department store building falling and the ground shaking while most parts of the city witnessed an electricity outage. Roads were cracked while water was pouring out from pipes underground.
WATCH: Shaking, power outages, and flashes in the sky as 2 strong earthquakes hit central Japan pic.twitter.com/d7z9CsJzvI

— BNO News (@BNONews) March 16, 2022
More than 2.2 million homes were without electricity, including the Tokyo region. However, the power was restored at most places by the morning. East Japan Railway Co. stated that most of its train services were suspended for safety checks.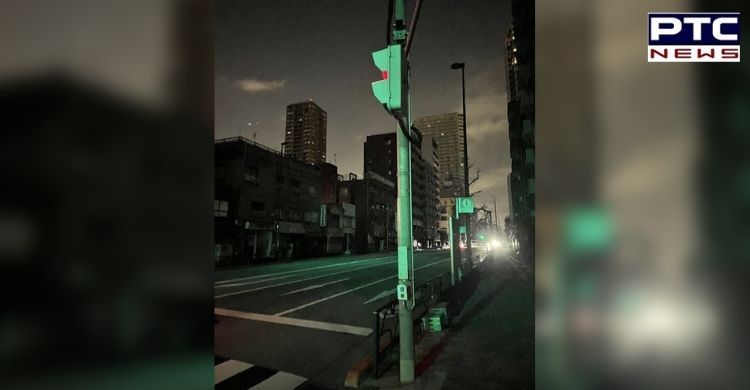 Previous reports said that the number of injured people stood at 92.
⭕ ⚠️🌊 A Powerful 7.3 magnitude #earthquake hits north #Japan, #tsunami alert issued#Fukushima

Wed Mar 16 2022

🔱 𝖠 𝖡 𝖸 𝖲 𝖲 ℭ𝔥𝔯𝔬𝔫𝔦𝔠𝔩𝔢𝔰 | 𝙳𝚘𝚘𝚖 𝙽𝚎𝚠𝚜 pic.twitter.com/j8P6HS0roC

— ♆ABYSS ℭ 𝔥 𝔯 𝔬 𝔫 𝔦 𝔠 𝔩 𝔢 𝔰 (@AbyssChronicles) March 16, 2022
Japan is located in a seismically active zone known as the Ring of Fire and regularly suffers from powerful earthquakes.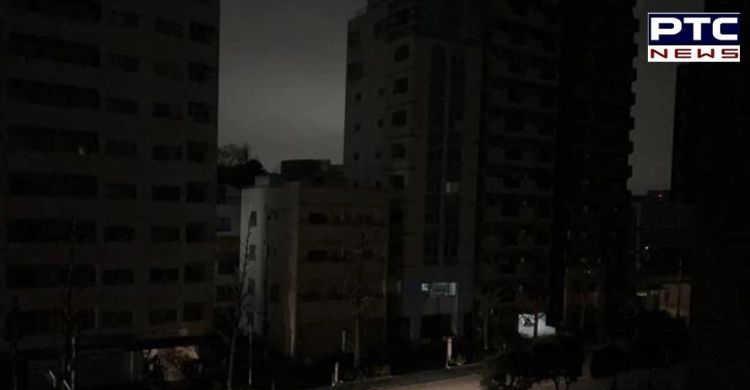 The 2011 9.0 magnitude earthquake and the following tsunami killed over 15,000 people and caused the Fukushima nuclear plant disaster.
Also Read | Evacuation of citizens from Ukraine 'most challenging exercise': S Jaishankar on Operation Ganga
-PTC News