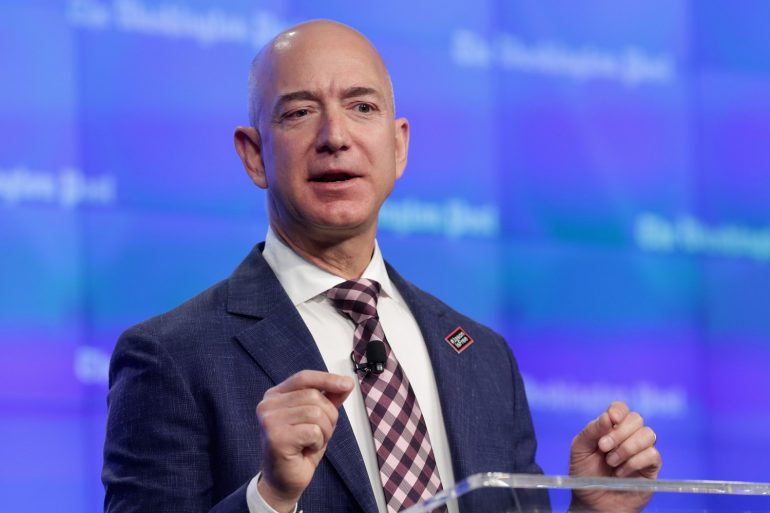 Jeff Bezos net worth: Amazon CEO richest person in history. Jeff Bezos, founder and CEO of Amazon has become the richest man in the history, overtaking the wealth Bill Gates ever had to his name.
Bezos has been put on top of their billionaire lists by Bloomberg and Forbes. Bloomberg said Bezos' net worth reached $106 billion while Forbes put it at $105 billion as of Wednesday, Xinhua news agency reported.
Microsoft founder Bill Gates previously recorded with $100 billion in 1999.
The majority of Bezos' net worth comes from the 78.9 million shares of Amazon stock he owns. Shares of Amazon (AMZN) appreciated nearly 57 percent in 2017.
Bill Gates now sits on the No. 2 post on both of the fortune lists with roughly $92 billion.
According to Bloomberg, Gates has given away almost 700 million Microsoft shares, worth $61.8 billion at today's value, as well as 2.9 billion of cash since 1996.
-PTC News