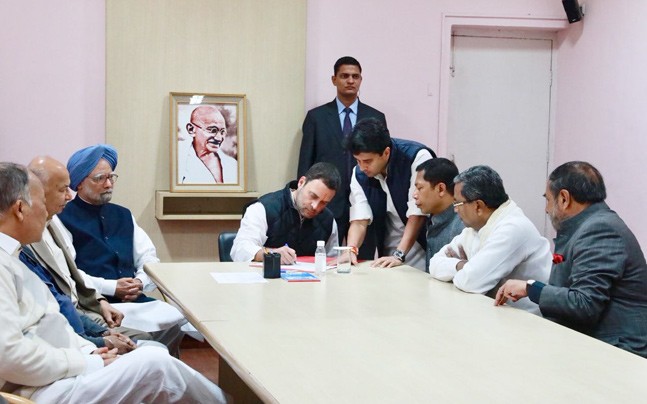 https://twitter.com/SheilaDikshit/status/937565927062638594
Rahul Gandhi is a darling of the Congress and he will carry forward the great traditions of the party: Dr Manmohan Singh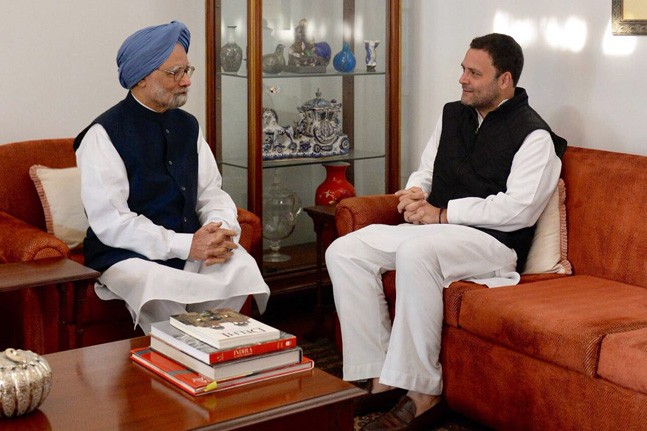 "Have no doubt that we will make tremendous strides under your unifying & progressive leadership @OfficeOfRG! Wish you the very best! Look forward to undertaking this journey of building an India of energy, opportunity & unity with you. #IndiawithRahulGandhi," MP Jyotiraditya Scindia posted on Twitter.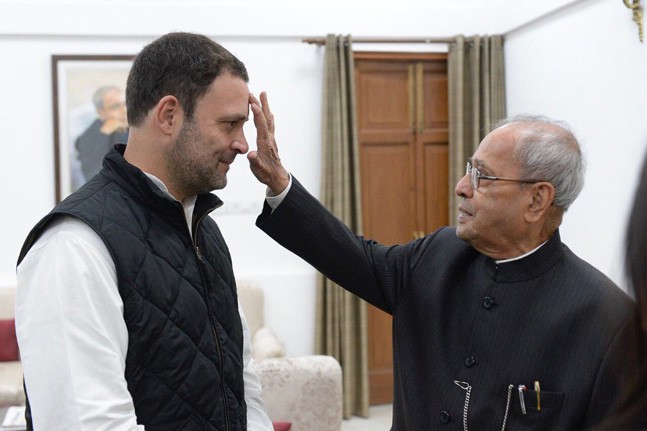 https://twitter.com/PChidambaram_IN/status/937554564252758016
Rahul Gandhi has filed the nomination for the post of Congress president, paving the way for his much-awaited elevation and setting the stage for a contest against PM Narendra Modi ahead of 2019 Lok Sabha elections.
Gandhi signed a set of nominations in the presence of former Prime Minister Manmohan Singh, senior party leaders Kamal Nath, Motilal Vora, Sheila Dikshit, Ahmed Patel and Ashok Gehlot.
11:48 am (IST)
"It is a touching moment for me to be witnessing this important chapter in the rich and proud history of Indian National Congress. My best wishes to Rahul Gandhi" tweets Sheila Dikshit.
Rahul Gandhi reached former PM Manmohan Singh's residence ahead of the filing of nomination on Monday morning. He later reached AICC headquarters. Accompanied by Singh, the Congress leader then filed nomination for the party president's post.
https://twitter.com/ANI/status/937552314637869056
Punjab CM Amarinder Singh says: "If you ask me, I think he will make a very good Prime Minister."
Congress leader Karan Singh said: "Soniaji took Congress to new heights. We won many elections under her leadership and now it is time for Rahul Gandhi to take the party forward."
Kamal Nath says: "Do BJP presidents get elected? Did Nitin Gadkari get elected through a ballot process? Let them answer that first."
https://twitter.com/ANI/status/937551165692112896
While the notification for the elections was issued on Friday, nominations were to be filed till Monday, with the last date of withdrawal being December 11.
Polling, if necessary, will be held on December 16, while counting of votes will be taken up on December 19.
The formal results will be declared on December 11, the outcome will be known on the day of scrutiny of papers on December 5 itself if no other nomination is filed. Rahul will be handed over a certificate on December 11.
-PTC News