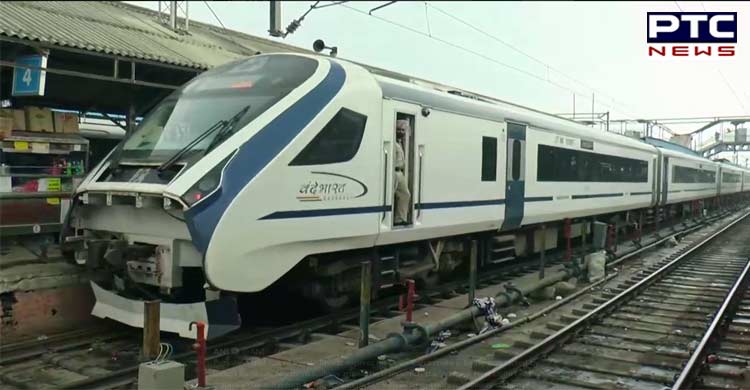 Punjab: A trial run of Vande Bharat express on Delhi-Katra route is being conducted by the Indian Railways' Northern Railway zone, on Tuesday. The train which started from New Delhi railway station on Monday will return to the station on Tuesday. Here are some of the visuals from Ludhiana railway station.
https://twitter.com/ANI/status/1153570405946396677
If goes by plan, the Vande Bharat Express will cut down the total travel time by 2-4 hours. Therefore, the train will complete the up and down journey in just 17 hours. The one-way journey in to be completed in just eight hours which currently takes the time travel of 10 and 12 hours to reach Katra from Delhi by train.
Also Read: Mukherjee Nagar incident : 3 cops suspended, 10 others transferred, police informs HC
The train Vande Bharat Express is set to have three stoppages on the route of Delhi to Katra and which is Ambala, Ludhiana, and Jammu Tawi. Also, it is being reported that the train will depart from New Delhi at 6 AM and will reach Katra by 12:40 PM and the return journey at 3 PM. This is indeed a perfect gift for the pilgrims of Vaishno Devi shrine as it will reduce the time taken to reach Katra in Jammu and Kashmir.
-PTC News