Guwahati, May 22: Following a period of tenuous peace, the army and paramilitary forces have been urgently dispatched to Manipur after renewed clashes broke out this afternoon.
Sources report that the Meitei and Kuki communities clashed in the New Checkon area of the state capital, Imphal. The violence was triggered by a dispute over space in a local market.
In response to reports of arson in the area, a curfew has been imposed. Manipur has been grappling with a series of ethnic clashes and related issues for over a month. Earlier this month, violence erupted in the hilly state when tribals organized a solidarity march on May 3 to protest against the Meiteis' demand for Scheduled Tribe status.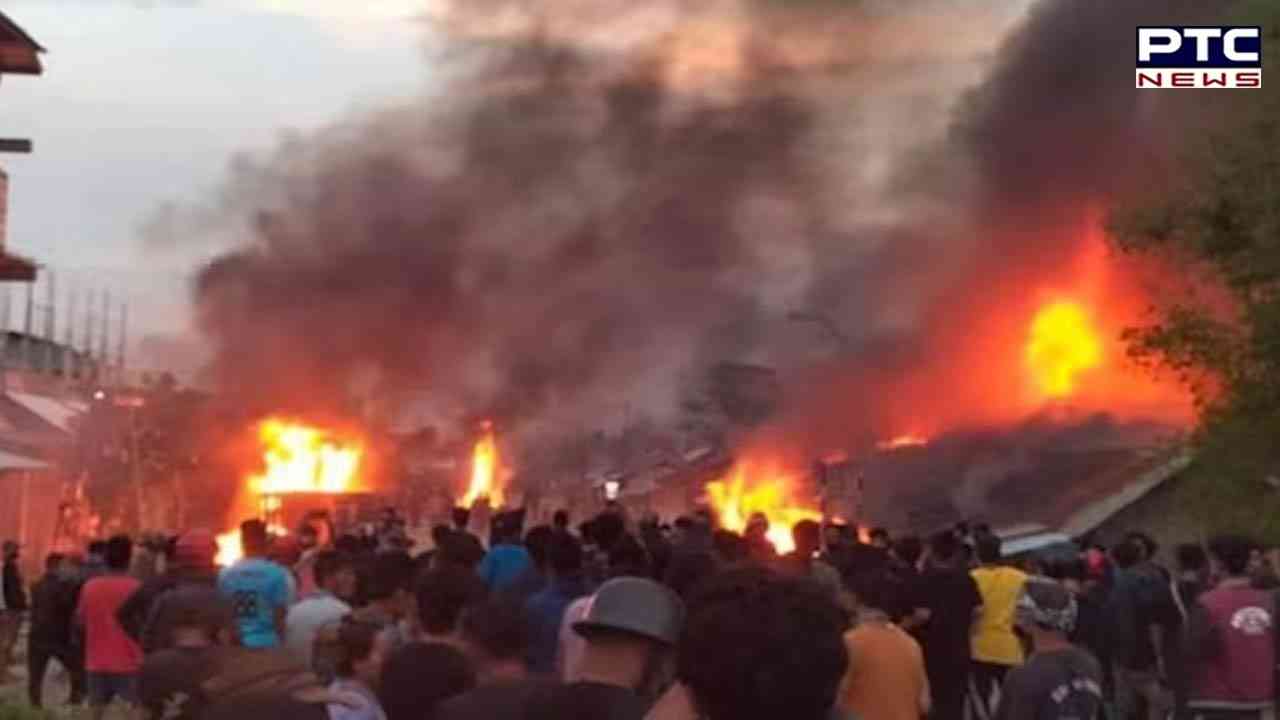 Also Read: Heatwave alert: Delhi, North India heading towards severe heatwave; check dos and don'ts
The resulting violence persisted for over a week and claimed the lives of more than 70 individuals. Extensive damage to property worth crores occurred, and thousands were compelled to seek refuge in government-organized camps.
The clashes were preceded by tensions over the eviction of Kuki villagers from reserve forest land, which fueled a series of smaller agitations. Despite constituting 64 percent of the state's population, the Meities occupy only 10 percent of the state's territory due to restrictions on non-tribals purchasing land in notified hill areas.
Inclusion in the Scheduled Tribe category would grant them the ability to buy land in the hills, a prospect that has deeply unsettled the tribals.
The Kuki community accuses the BJP-led government in Manipur, under Chief Minister N Biren Singh, of systematically targeting them and attempting to remove them from their homes in the forests and hills. They have alleged that the war on drugs was a pretext for eviction.
The army and paramilitary forces have established camps in the state, conducting regular patrols and providing assistance to civilians. Union Home Minister Amit Shah has assured that action will be taken against those involved in the violence and has held meetings with representatives from both communities.
Also Read: Salman Khan to Sidhu Moosewala's manager: NIA releases list of Lawrence Bishnoi's top 10 targets
- PTC NEWS