New Delhi, September 7: In recognition of the burgeoning potential of indigenous drone design and development, the Indian Air Force (IAF) is collaborating with the Drone Federation of India to jointly organize 'Bharat Drone Shakti 2023.' This upcoming event, slated for September 25th and 26th, will be held at the IAF's Hindan airbase in Ghaziabad and will showcase live aerial demonstrations, as announced in a Ministry of Defence press release.
Drones have seen a significant increase in utilization across various sectors in India, encompassing both military and civilian applications. The press release highlights how drone technology has swiftly revolutionized both civil and defense industries by enhancing efficiency, minimizing risk, and augmenting capabilities.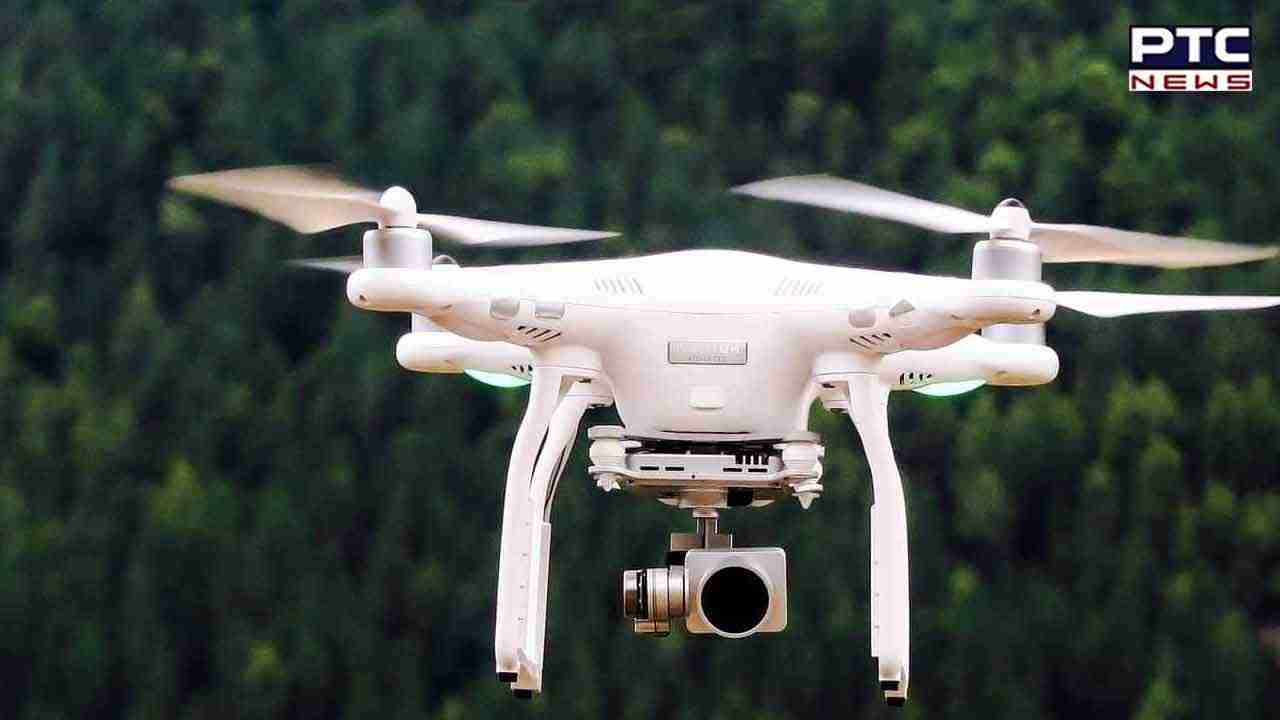 The IAF boasts extensive experience in deploying Remotely Piloted Aircraft for Intelligence Surveillance and Reconnaissance (ISR) operations. To capitalize on India's growing drone technology sector, the IAF previously initiated the Meher Baba Swarm Drone competition, demonstrating its confidence in the nation's drone capabilities, as mentioned in the release.
Now, with the upcoming 'Bharat Drone Shakti 2023' event, the IAF aims to further harness this expertise. The event promises to shine a spotlight on the complete potential of the Indian drone industry, featuring an impressive lineup of over 50 live aerial demonstrations.
These demonstrations will encompass a wide array of drone applications, including survey drones, agriculture drones, fire suppression drones, tactical surveillance drones, heavy-lift logistics drones, loitering munition systems, drone swarms, and counter-drone solutions, as highlighted in the release.
Moreover, the event will see active participation from more than 75 drone start-ups and corporate entities. Anticipated to draw approximately 5,000 attendees, 'Bharat Drone Shakti 2023' will serve as a converging point for a diverse range of stakeholders.
The event is expected to witness the presence of representatives from central government agencies, state departments, public and private industries, armed forces, paramilitary forces, friendly foreign countries, academic institutions, students, and drone enthusiasts, according to the release.
This collaboration between the Indian Air Force and the Drone Federation of India underscores their commitment to advancing drone technology and its applications within India. 'Bharat Drone Shakti 2023' promises to showcase the capabilities of Indian drones and provide a platform for networking, knowledge exchange, and collaboration among industry leaders, innovators, and enthusiasts.
'Bharat Drone Shakti 2023' signifies a significant step toward harnessing the full potential of this transformative technology for the benefit of the nation.
Also Read: See pics: NASA captures new image from Chandrayaan-3 landing site on the Moon
- With inputs from agencies