New Delhi, March 19: On late Saturday evening a man was seen on the streets Delhi's Mangolpuri beating a woman and forcibly making her sit into a car on a busy road near the flyover. The video went viral and the vehicle and the driver have been traced by Delhi police.

According to police report, they were friends and got into an altercation, following which the assault of the woman took place. Police later disclosed that the car is from Gurugram's Ratan Vihar and they have immediately sent a team.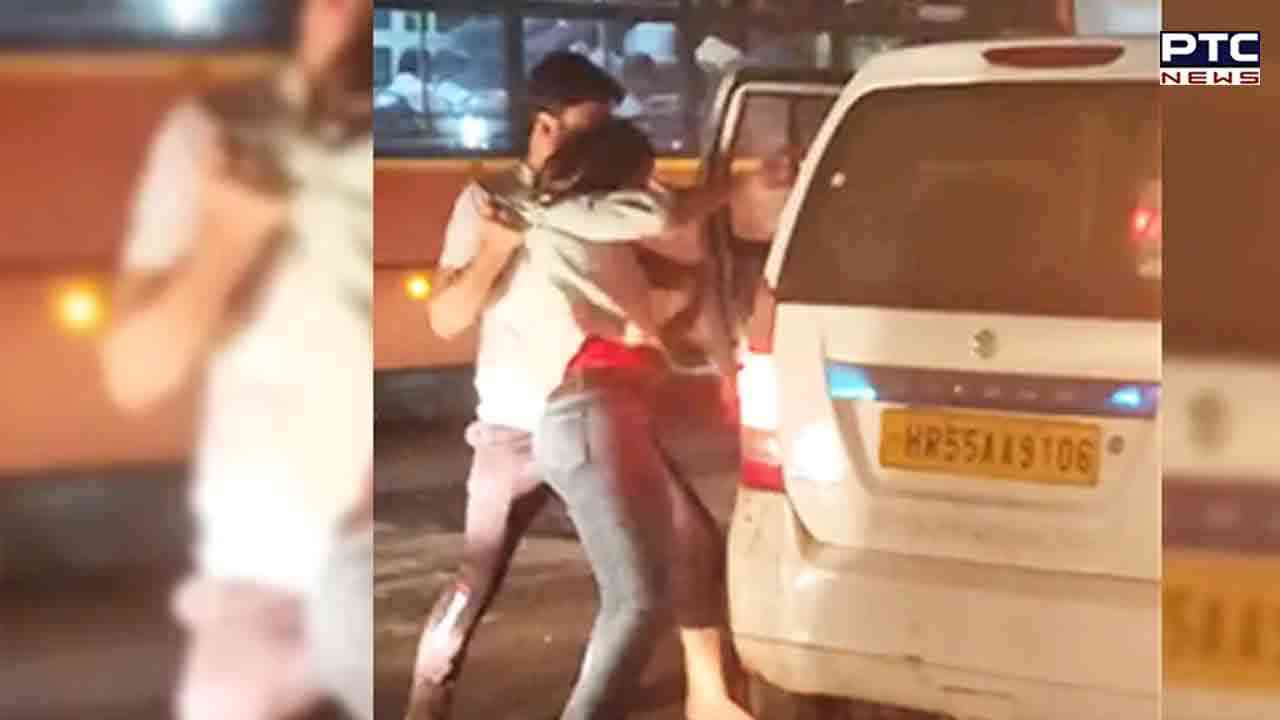 Also Read: Punjab Police fear Amritpal Singh may escape to Nepal, says sources
Deli Police on Sunday said that the people are involved in assaulting the woman and was also seen they pushed her into the can, of which the video went viral. Deputy Commissioner of Police (Outer), Harendra K. Singh, said, they could trace the men on the basis of the digital payment made to the taxi and by the number used to book the car.
"Yesterday at 10pm, Mangolpuri police station (outer district) received information of three men beating a woman. Under the Indian Penal Code 365, a case was registered and an investigation was launched. As the taxi's number flashed on call, alert for a search operation in Delhi and neighbouring areas was made and it was found registered under the name Shailender," Singh said.
DCP Singh further said, "The woman and her two friends had an argument on personal issues which took the form of physical assault." On the driver's role in the incident, Singh said, "Since the matter got heated, the driver asked them to get out of the taxi." After tracing the group, the police recorded their statements. "The woman's statement was recorded with a counsellor and medical assistance is being provided," Singh added.
On social media the video has gone viral, which shows a man in white t-shirt who is grabbing the woman and pushing her into the car. The Delhi Commission for Women chief Swati Maliwal also took cognisance and issued notice to the police for immediate action.
Also Read: Punjabi singer Sidhu Moosewala's first death anniversary celebrated in Mansa's Grain Market
- With inputs from agencies