Mansa, March 19: Today is the first death anniversary of Punjabi singer Sidhu Moosewal observed at the New Grain Market in Mansa. On the occasion of his death anniversary police made strict arrangements for the event that is organised in Mansa.

At the venue the late Sidhu Moosewal's statue and his favourite 5911 tractor, and his last ride Thar were put on display. At the first anniversary event, Moosewal's father Balkaur Singh questioned the Punjab government over the delayed probe into his murder. Balkaur Singh further questioned the government regarding the timing of the action that is being taken up for the arrest of Amritpal Singh. The current suspension of mobile internet services in the state when the first death anniversary of his son is being observed.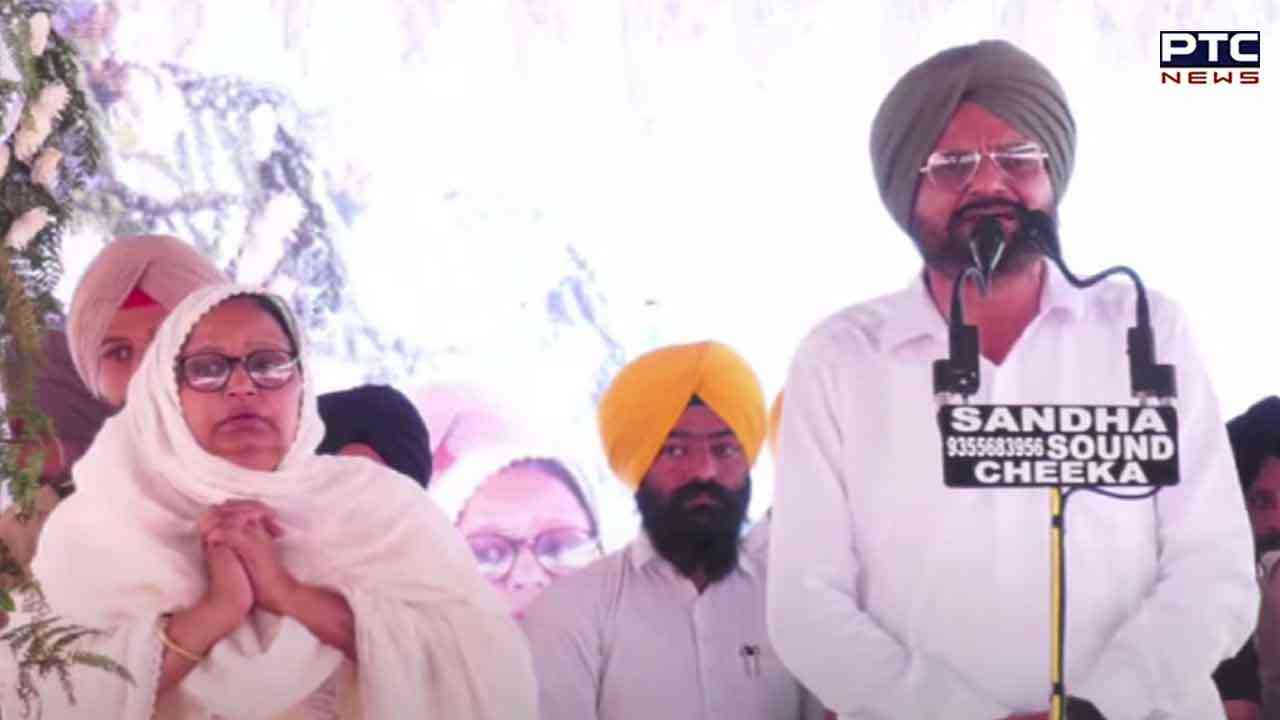 Also Read: Amritpal Singh's four close aides taken to Dibrugarh, Assam
Sidhu Moosewala'a father also expressed distress for the recent interview that was conducted of the jailed gangster Lawrence Bishnoi who was smearing his son's image.
Balkaur Singh alleged that an atmosphere of fear was deliberately being created in Punjab to prevent people from coming to the first barsi of Sidhu Moosewala. "I appeal to everyone to maintain brotherhood in Punjab. Also, try to arrive on time," he said in a video message.
Earlier, Sidhu Moosewala was shot dead in Mansa district on May 29, 2022. He was shot at when he was on his way to Jawahar Ke village. His vehicle was waylaid and bullets were sprayed on him by assailants.
Also Read: IMD forecasts rain, hail in Punjab & Haryana; farmers advised to defer harvesting
- PTC NEWS