Joshimath, January 5: As per the District Disaster Management Department, cracks have been developed in over 500 houses in Joshimath as land subsidence continuous in the town.
Notably, a total of 66 families were reported to have migrated from Joshimath.
Also Read | Covid-19: India logs 175 cases in 24 hours
As per the Joshimath Municipal Chairman, "Now the process of increasing cracks in Singhdhar and Marwadi has started. Badrinath NH near Singhdhar Jain locality and JP Company Gate in Marwadi, near the forest department check post, are continuously cracking. This crack is increasing every hour which is worrying."
Notably, Marwadi reported cracks in most public roads of the ward.
District Disaster Management Department has also reported cases of water seepage from underground in JP Colony, Marwadi ward of Joshimath.
"Cracks are also increasing on all the main roads of Sunil Ward due to which people are facing a lot of difficulty in walking," said Shalendar Panwar.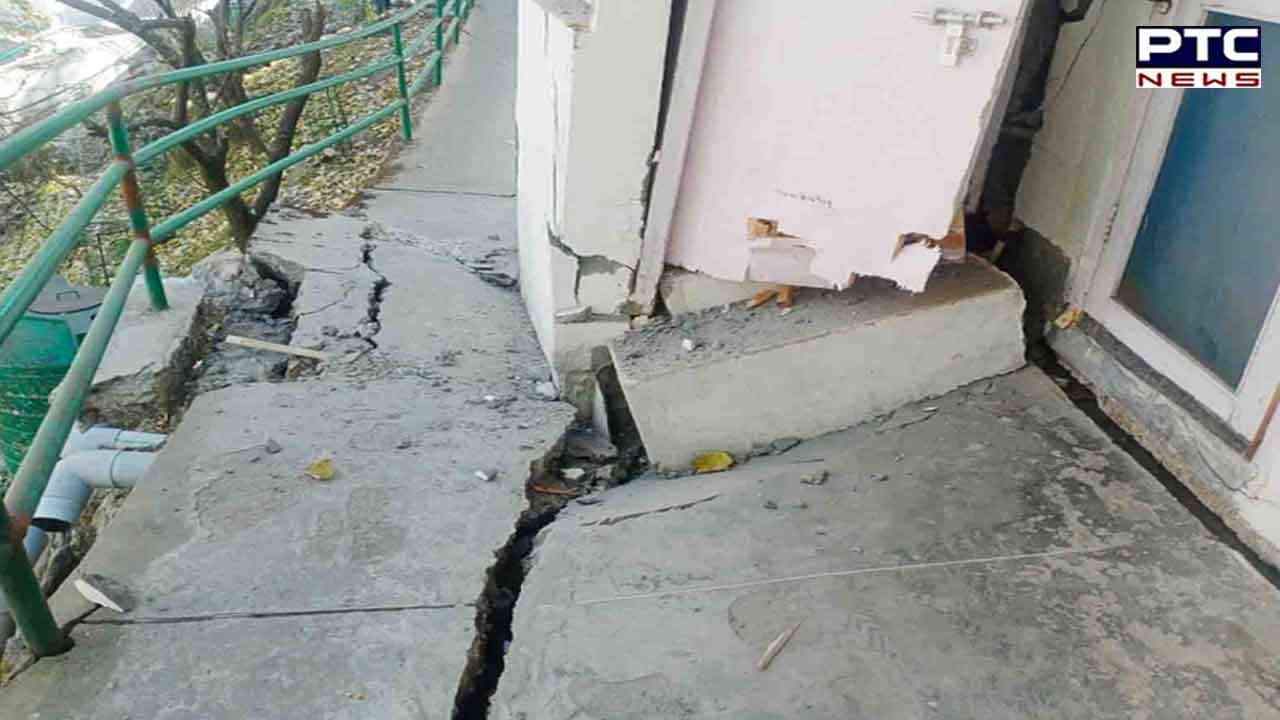 In the wake of continuous land subsidence in Joshimath and cracks developing in many houses in the town.
Joshimath soon to take stock of the situation and initiate necessary actions.
The statement comes in the backdrop of reports of huge cracks that have appeared in the houses of the area due to land subsidence which is known as the vertical sinking of land in an area.
Joshimath Municipal Chairman Shailendra Pawar said that huge cracks have appeared in the houses due to leakage of water from inside the ground in the Marwadi ward.
Meanwhile, people in the Joshimath Town of Chamoli district of Uttarakhand have been fleeing from their houses to safer places following incidents of land subsidence in the area.
Also Read | Delhi: Air India flight with 210 flyers makes emergency landing after snag detected midair
The winter season and the danger of house collapse due to landslides have now become a major issue in Joshimath Town. Nine wards of Joshimath town have been massively affected by landslides. The cracks in the walls and floors of the houses in the city area are getting deeper with each passing day, sounding an alarm for people.

- ANI