Madhya Pradesh: Unidentified miscreants vandalised 'Shivling' placed at a small Shiva temple in Madhya Pradesh's Damoh district.
The temple is situated near Government Girls Hostel in Madiyado locality in the district.
Also Read: Viral Video: Punjabi tourists creates ruckus at Gurdwara Sahib Manikaran in HP
The incident came to the light when locals went to mandir to offer prayers. As per the statement by locals, they also found big stone , a hand bracelet and liquor bottle found near Shivling.
As soon as the locals complained about the incident, the police reached the spot and started an investigation into the matter."
Madiyado Police Station in charge Brijesh Pandey said, "We received an information on Monday morning that some unknown people have dumped a stone at a small Shiva temple situated near government girls hostel in the locality due to which the Shivling got slightly damaged."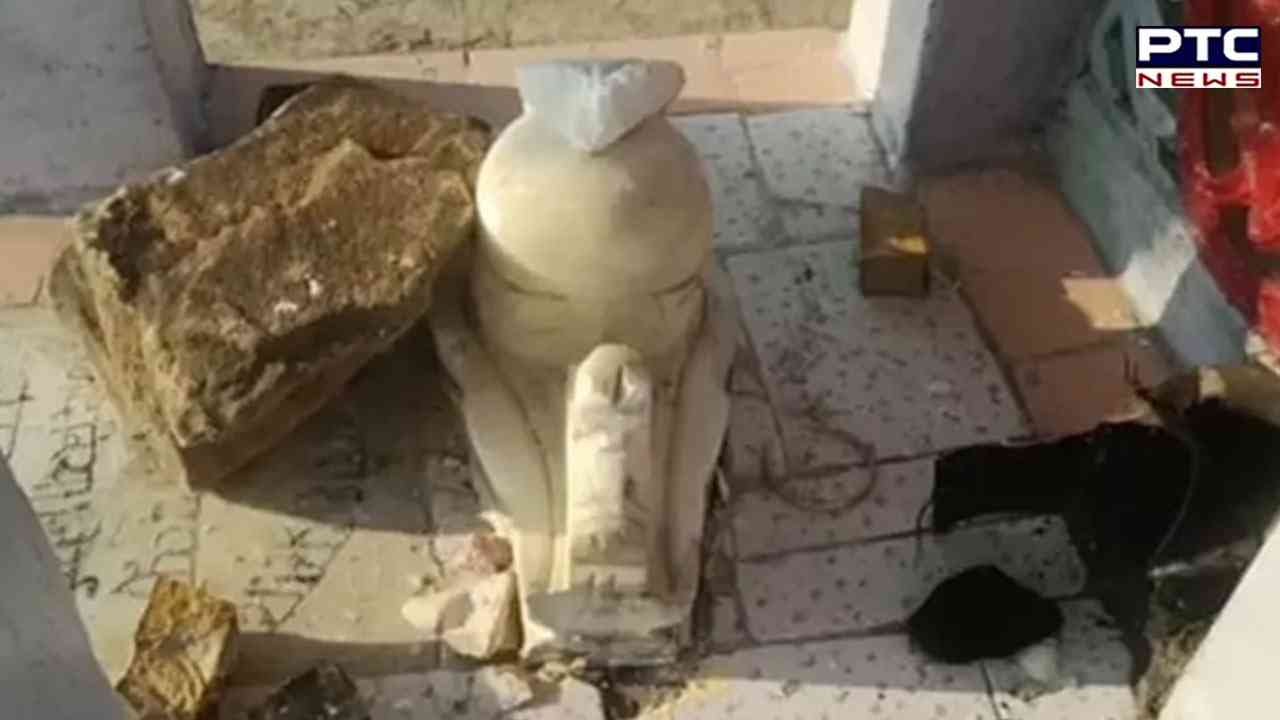 Meanwhile, the investigation is underway and special team has been also launched to question people and to ascertain the information about the incident.
More information has been also gathered in this regard from the locals so that proper action could be taken into the matter.
Notably, after the incident a large number of people also gathered on the spot. According to the villager, it was not the first incident of tampering with the Shivling in the area. There was anger among the people and they were demanding the immediate arrest of the accused.
Also Read: Pakistani drone spotted in Punjab, returns after BSF opens fire
- ANI