New Delhi, February 3: According to the details provided by the government in the Lok Sabha on Friday, India has procured military hardware worth Rs 1.93 lakh crore in the last five years.

On Friday, Minister of State for Defence Ajay Bhatt said that the major defence equipment that were imported included aircraft radars, helicopters, guns, rockets, assault rifles, missiles and ammunition. This was the data provided by the minister on procurement of military hardware by the defence services pertained to the period from 2017-18 to 2021-22.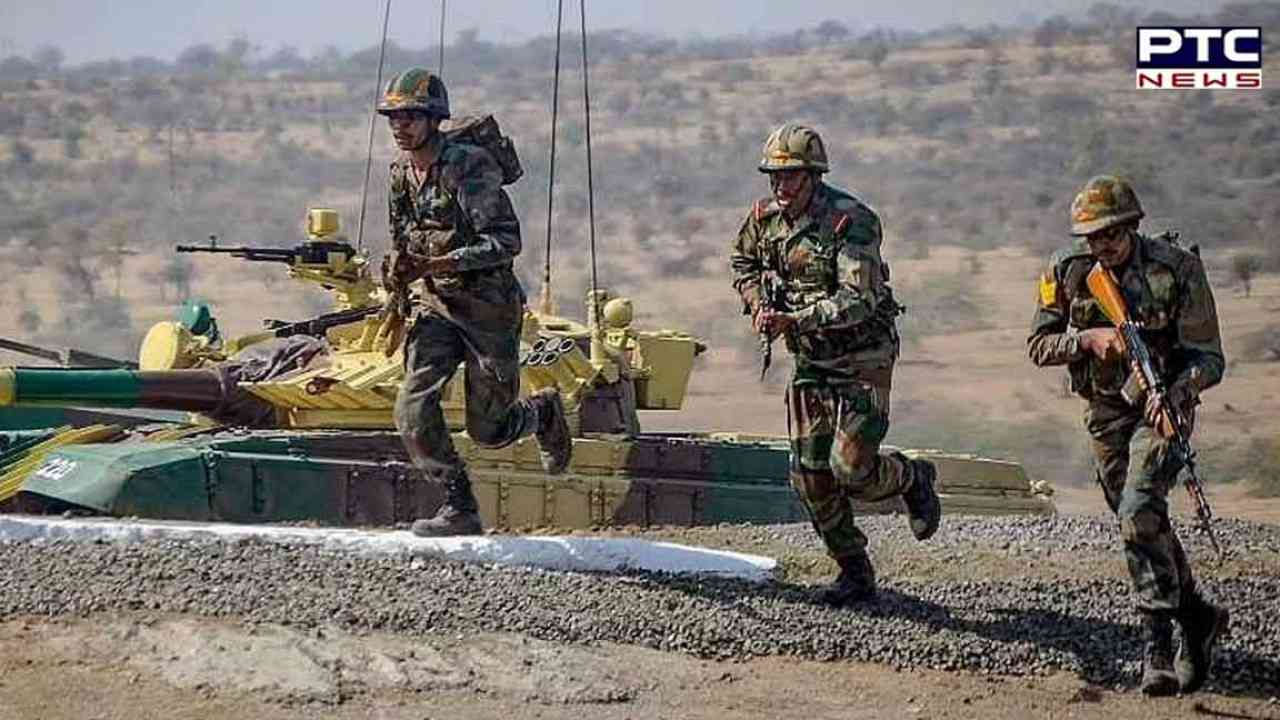 Also Read | Amul

hikes milk prices by Rs 3 litre for all variants
Bhatt further said the Defence Acquisition Procedure (DAP 2020) with a focus on 'Atmanirbhar Bharat' (self-reliant India) and 'Make in India' introduced the major policy where initiatives were taken for boosting indigenous defence capability and reduction of reliance on imports.
"Further, DAP-2020 provides the highest preference to Buy Indian (IDDM) category of acquisition and 'Buy Global' is only permitted in exceptional situations with specific approval of Defence Acquisition Council (DAC)/the Defence Minister," in the written reply he said.
As per to the details which were provided by Bhatt, procurement from foreign countries in 2017-18 was Rs 30,677.29 crore, while it went up to Rs 38,115.60 crore in 2018-19 and Rs 40,330.02 crore in 2019-20. The amount in 2020-21 was Rs 43,916.37 crore and came down to Rs 40,839.53 crore in 2021-22. The total comes to Rs 1,93,878.81 crore.
"During last five financial years (2017-18 to 2021-2022) and current financial year 2022-23 (up to December, 2022), total 264 capital acquisition contracts have been signed for procurement of defence equipment, out of which, 88 contracts accounting for 36.26 per cent of total contract value have been signed with vendors from foreign countries such as the US, Russia, France, Israel, Spain etc," Bhatt said.
The main focus where Bhatt stressed on India to be 'Atmanirbhar Bharat' (self-reliant India) and 'Make in India'. To a different question, Bhatt said the Defence Research and Development Organisation (DRDO) is working on 55 'mission mode' projects for a total sanctioned cost of Rs 73,942.82 crore.
He said the areas of nuclear defence technologies, air independent propulsion (AIP), torpedo, combat suite, cruise missile, fighter aircraft, unmanned aerial vehicle, gas turbine engine, assault rifle, warhead, light machine gun, rocket, advanced towed artillery gun system, infantry combat vehicle command, surface-to-air missile, anti-ship missile, anti-airfield weapon and glide bomb.
Also Read | Maharashtra

on alert after 'threat mail' to NIA about terror attack
- With inputs from agencies