New Delhi, October 29: Prime Minister Narendra Modi and Egyptian President Abdel Fattah al-Sisi engaged in discussions regarding the escalating conflict between Israel and Hamas in Gaza. PM Modi shared details of their conversation on social media, highlighting their mutual concerns about terrorism, violence, and civilian casualties in the region. Both leaders emphasised the urgent need for restoring peace, stability, and facilitating humanitarian aid in the war-ravaged Gaza Strip.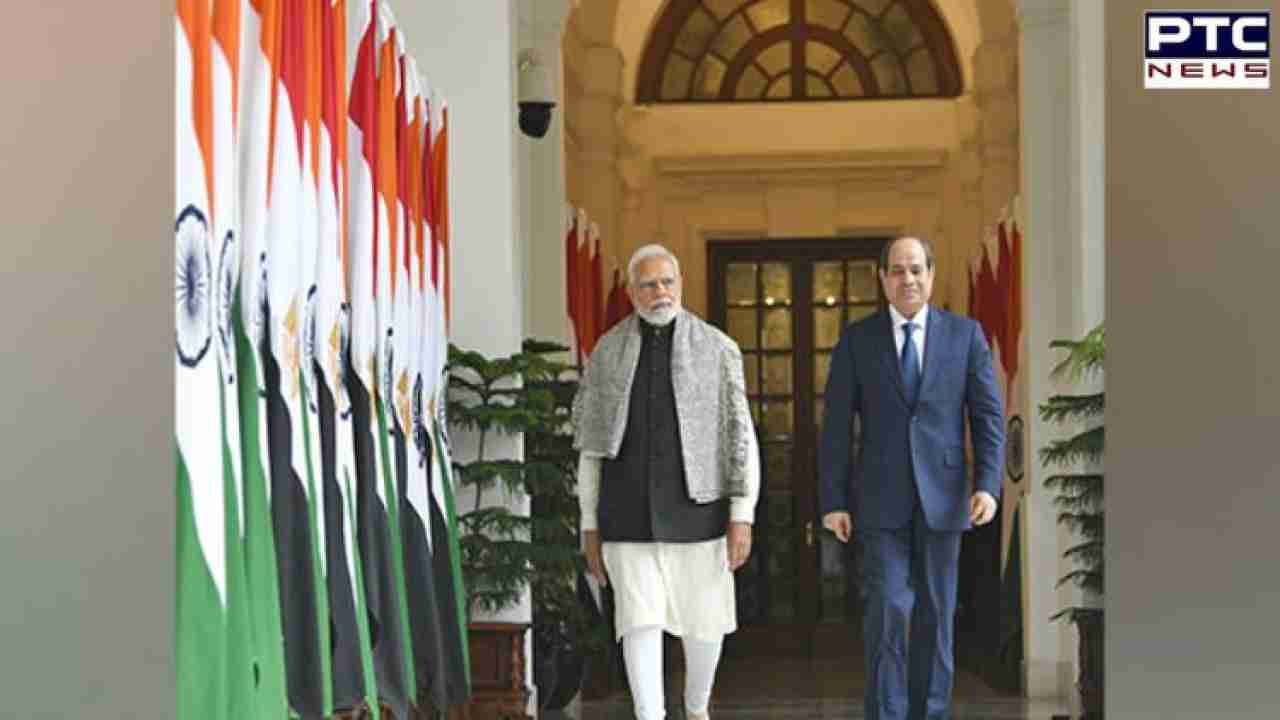 During their call, President al-Sisi emphasised Egypt's continuous efforts to coordinate regional and international actions to secure a ceasefire. He warned about the grave humanitarian and security consequences of the ground assault on Gaza, urging unified international action for an immediate solution. The leaders expressed satisfaction with the progress in bilateral relations and the strategic partnership between Egypt and India.
Efforts to deliver aid to Gaza faced challenges, with human rights organizations expressing concerns about insufficient aid reaching the Palestinian enclave. UN experts declared Israel's actions in Gaza as potential crimes against humanity, emphasising the critical need for humanitarian aid. Despite Israel's border crossings being closed, the Rafah crossing between Egypt and Gaza remained the sole viable route for aid delivery.
India contributed to these relief efforts, with humanitarian aid arriving in Egypt and being handed over to the Egyptian Red Crescent for transmission to Palestine. The situation remains tense, demanding international cooperation and immediate solutions for the well-being of civilians in the conflict-affected region.
- With inputs from agencies
Join Whatsapp Channel