New Delhi, May 19: Prime Minister Narendra Modi has expressed the significance of his presence at the G7 Summit in Japan, considering that India currently holds the G20 presidency.
In his departure statement before embarking on a six-day tour of three nations, PM Modi stated that he looks forward to exchanging views with the G7 countries and other invited partners to collectively address the world's challenges. He also mentioned that he will hold bilateral meetings with leaders attending the Hiroshima G7 Summit, including Japanese Prime Minister Fumio Kishida.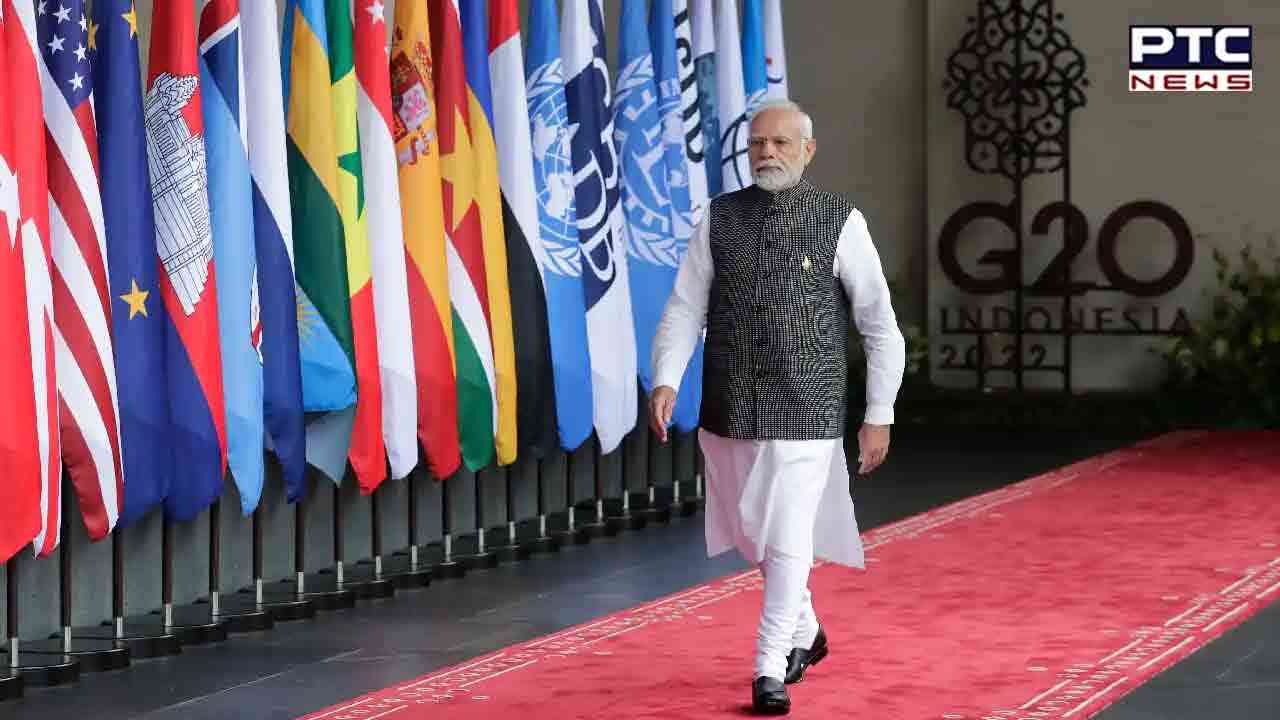 Following his visit to Japan, PM Modi will travel to Port Moresby in Papua New Guinea, marking the first-ever visit by an Indian prime minister to the Pacific Island nation. He will host the third Summit of the Forum for India-Pacific Island Cooperation (FIPIC III Summit) jointly with his counterpart, James Marape. PM Modi expressed gratitude for the acceptance of the invitation by all 14 Pacific Island Countries (PIC) and highlighted the importance of engaging with PIC leaders on various issues such as climate change, sustainable development, capacity building, health, infrastructure, and economic development.
Also Read: Amit Shah chairs second 'Chintan Shivir' to shape implementation of PM Modi's 'Vision 2047'
During his visit to Sydney, Australia, the prime minister will have a bilateral meeting with Australian Prime Minister Anthony Albanese. The meeting will provide an opportunity to assess the progress of bilateral ties and follow up on the first India-Australia Annual Summit held in New Delhi in March.
PM Modi will also interact with Australian CEOs and business leaders, as well as meet the Indian community in Sydney at a special event. He expressed his belief that this visit will further strengthen the friendship between India and Australia.
PM Modi concluded his statements by expressing his anticipation for a productive exchange of views on various global subjects during his international engagements.
Also Read: US official highlights country-based quota system as cause of long Green Card wait time for India
- With inputs from agencies