Uttar Pradesh rain fury:  Relentless rainfall has wreaked havoc in Uttar Pradesh, resulting in the tragic loss of 19 lives within a 24-hour span. As heavy downpours relentlessly battered several regions of the state, the inclement weather prompted authorities to issue a red alert for Uttarakhand and Odisha, with heightened vigilance in place until September 14-15.
The torrential rains have disrupted normal life in Uttar Pradesh, with tragic consequences. At least 19 individuals have lost their lives in rain-related incidents, including roof collapses, drowning cases, and fatalities caused by lightning strikes in various parts of the state. The repercussions of this incessant rainfall extend beyond human tragedy, as waterlogging has forced the temporary closure of some schools.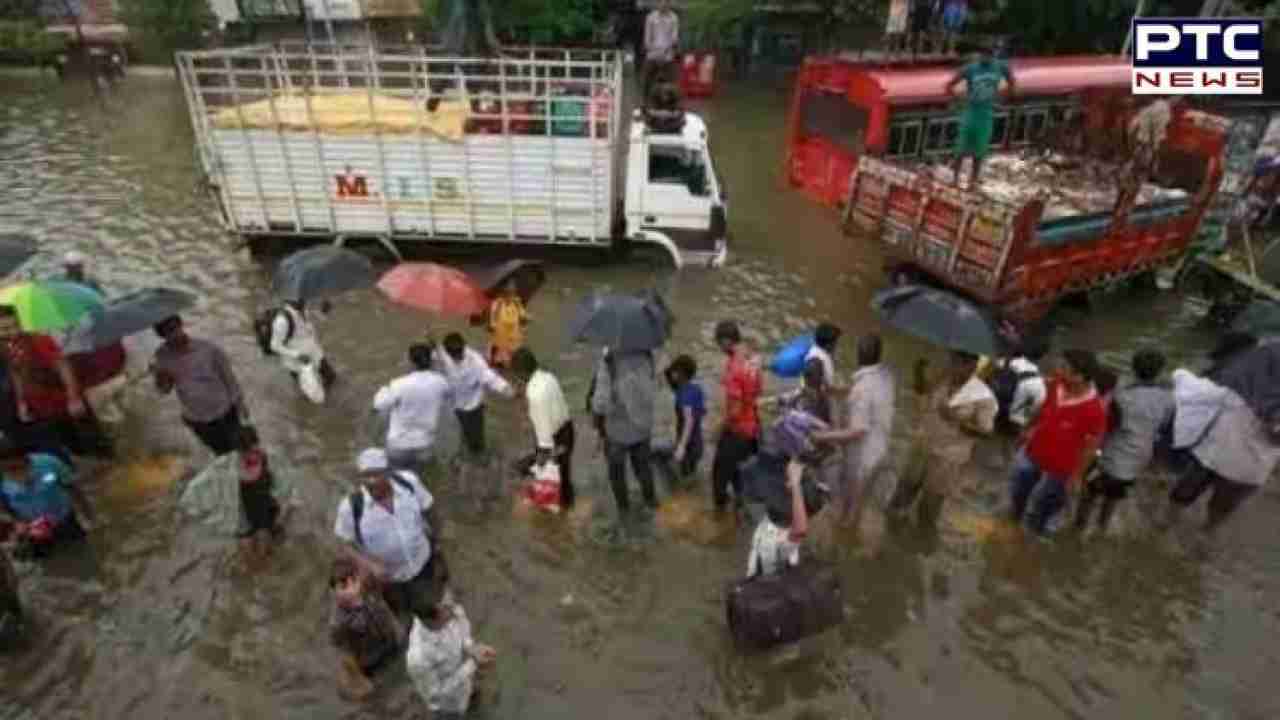 The impact of the heavy rains was acutely felt in key areas such as Lucknow and Barabanki, where waterlogged streets and inundated neighborhoods created significant inconveniences for commuters. The India Meteorological Department (IMD) has issued forecasts of continuing moderate to heavy rainfall across numerous parts of the country until September 14.
The IMD's official statement reads, "Heavy to very heavy rainfall is very likely at isolated places over Odisha; heavy rainfall at isolated places over Uttarakhand, East Uttar Pradesh, East Madhya Pradesh, Vidarbha, Chhattisgarh, Jharkhand, Nagaland, Manipur, Mizoram, and Tripura."
In addition, the IMD warns, "Thunderstorms accompanied by lightning and gusty winds are very likely at isolated places over Andaman and Nicobar Islands, and with lightning at isolated places over Uttar Pradesh, East Rajasthan, Madhya Pradesh, Vidarbha, Chhattisgarh, Gangetic West Bengal, Bihar, Jharkhand, Odisha, Coastal Andhra Pradesh and Yanam, North Interior Karnataka, Tamil Nadu, Puducherry, Karaikal, Kerala, and Mahe."
As the rain continues to pour down, residents and authorities in these affected regions remain on high alert, taking measures to mitigate further damage and protect lives in the face of this relentless weather onslaught.
Schools in Uttar Pradesh closed as heavy rainfall persists
In response to the ongoing heavy rainfall alert, authorities have ordered the closure of schools in various districts of Uttar Pradesh. According to the weather office, the eastern region of the state is expected to experience heavy rainfall until September 14, followed by light rain continuing until September 17. A similar pattern is expected in the western region of Uttar Pradesh until September 17, with a lightning alert in effect until September 15.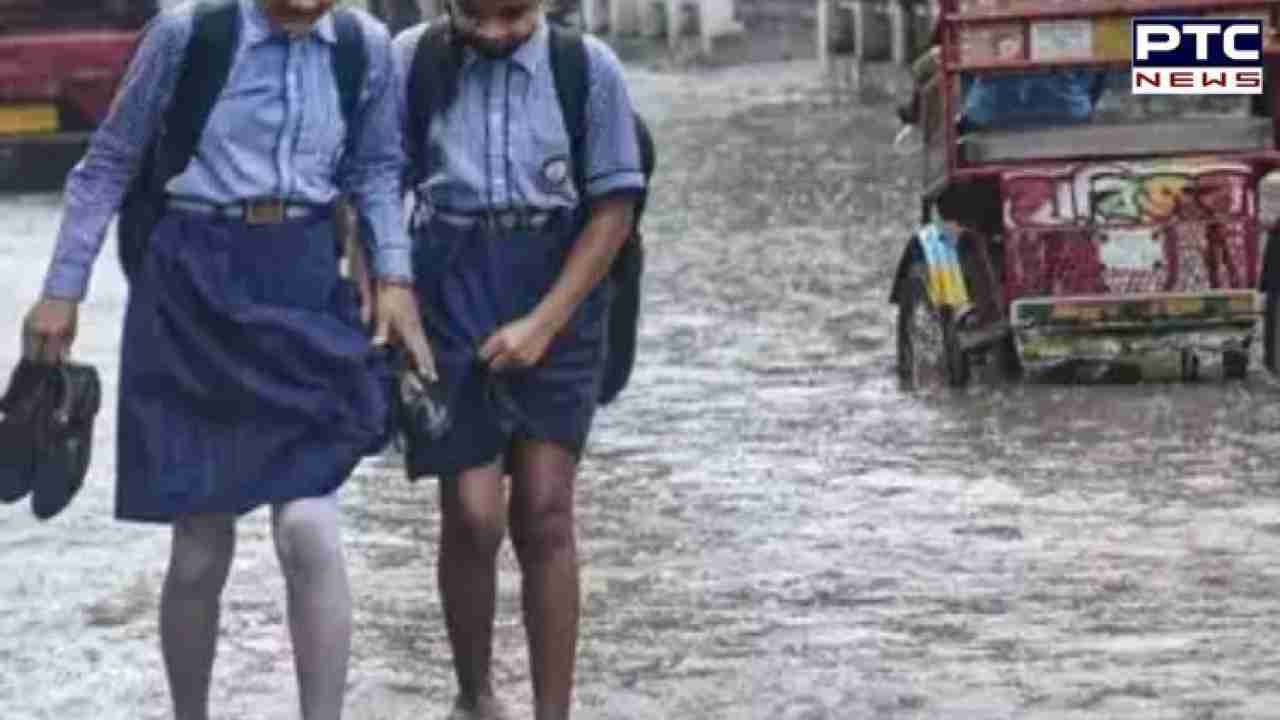 Several districts, including Etawah, Auraiya, Gonda, Kannauj, Ayodhya, and Basti, are anticipated to receive heavy to very heavy rainfall during this period. As a precautionary measure due to the risk of severe lightning, schools in Lucknow and Lakhimpur Kheri have been instructed to remain closed, and residents have been advised to avoid outdoor activities. Additionally, the Nipun Assessment Test (NAT) examination in all basic schools was suspended on Monday.
Uttarakhand faces heavy rainfall alerts
In Uttarakhand, the India Meteorological Department (IMD) has issued an orange alert for Dehradun, Champawat, Nainital, and Udham Singh Nagar districts, forecasting heavy rain on September 13. A yellow alert has been issued for isolated areas in 12 districts, indicating a potential for heavy rainfall.
Continuous rain in Tehri and Bageshwar districts has led to landslides and house collapses in some regions. Consequently, schools in Champawat and Udham Singh Nagar have been closed in response to the rain alert.
Rainfall predictions for Rajasthan
Rajasthan is expected to experience light to moderate rainfall in the coming days, with a possibility of isolated showers in eastern Rajasthan on September 12 and 13. Over the past 24 hours, Dholpur and Banswara districts witnessed heavy to very heavy rainfall, with Dholpur recording the highest rainfall at 23 mm. Additionally, light to moderate rain has been recorded in various parts of the Bharatpur, Jaipur, Kota, Udaipur, and Ajmer divisions.
Rain alerts in other states
Odisha, Jharkhand, and West Bengal: These states are expected to experience light to moderate rainfall, along with thunderstorms, lightning, and occasional heavy downpours in the coming days. Odisha may witness isolated to very heavy rainfall on September 14-15, as per IMD forecasts.
East Madhya Pradesh, Maharashtra, Coastal Andhra Pradesh, Kerala, and Telangana: These regions are also likely to see light to moderate rains in the coming days.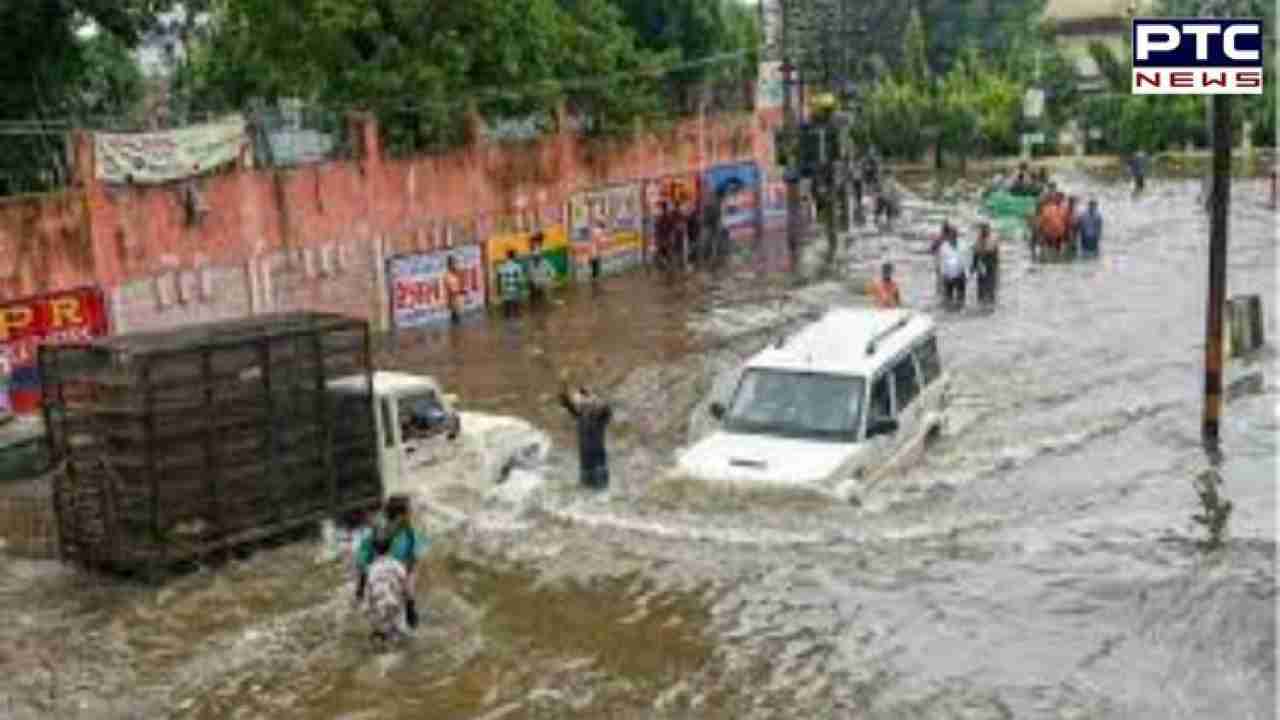 Assam and Meghalaya: These states may experience light to moderate rains and thunderstorms, with isolated heavy rainfall.
Nagaland, Manipur, Mizoram, and Tripura: Weather alerts are in effect between September 11 and 15 for these northeastern states, with expectations of various rainfall patterns.
- With inputs from agencies