New Delhi, March 1: A four-storey building collapsed after catching fire in north Delhi's Roshanara Road on Wednesday. However, there was no loss of life, said the police.

According to Deputy Commissioner of Police (DCP) SS Kalsi, North Delhi, the Jaipur Golden transport firm building, in which fire broke out at 11.50 am, collapsed during the firefighting operation. After getting information about the fire, a total of 18 fire tenders were rushed to the site to control the blaze.
"There was a PCR call at around noon regarding a fire that broke out at Jaipur Golden transport firm at Roshanara Road. There is no loss of life so far although the four-storey building has collapsed. The firemen had come out safely before the building collapsed," said Kalsi.
The DCP further said the reason for the fire would be known after investigation.

While giving information, Deputy Chief of Delhi Fire Service Sanjay Tomar said the fire had been stopped from spreading. However, after the collapse of the building, it was becoming difficult to control it.
According to the fire department, initially, about six vehicles were sent to the spot, but seeing the condition of the fire, about 25 fire vehicles and more than 100 fire department personnel reached the spot and got involved in controlling the fire. However, the fire was so intense that the building collapsed due to its grip.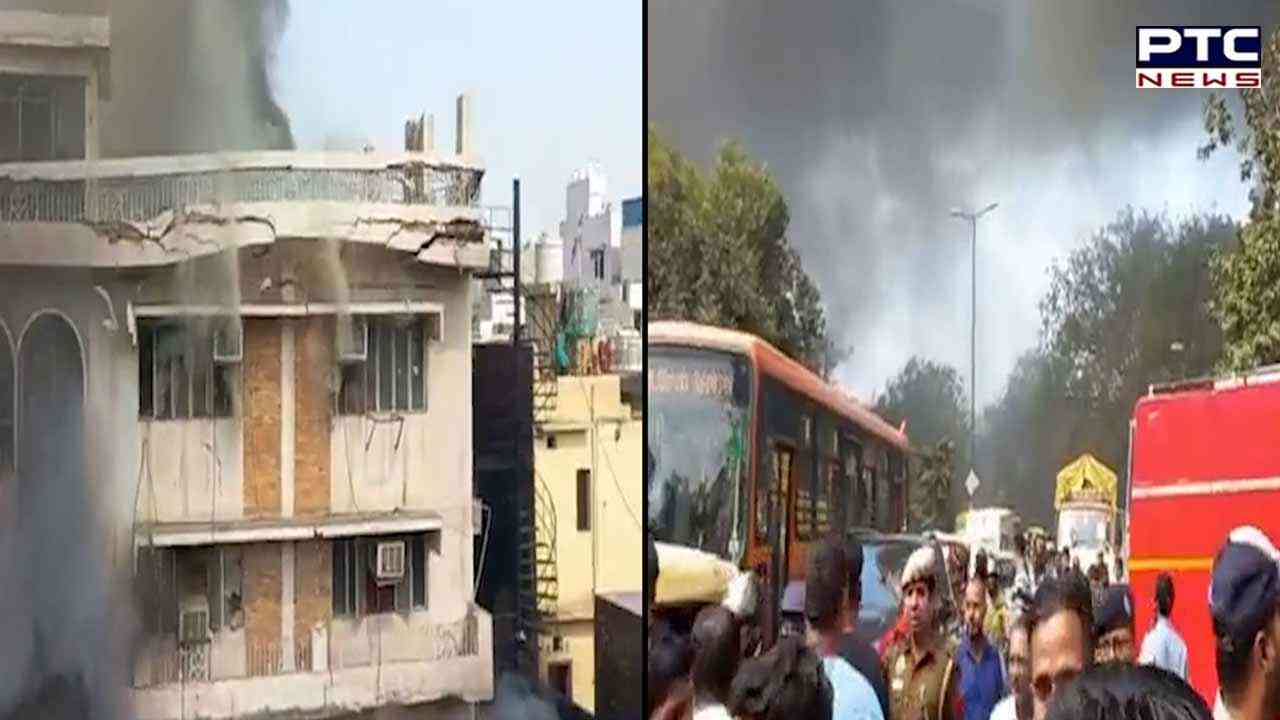 According to the fire department, there was a transport warehouse in the building and goods were kept in the basement. There were also some offices on the first and second floors.
Due to the collapse of the building, the residents near the building have claimed that their house has also been damaged and they all have moved out of their house.
- ANI