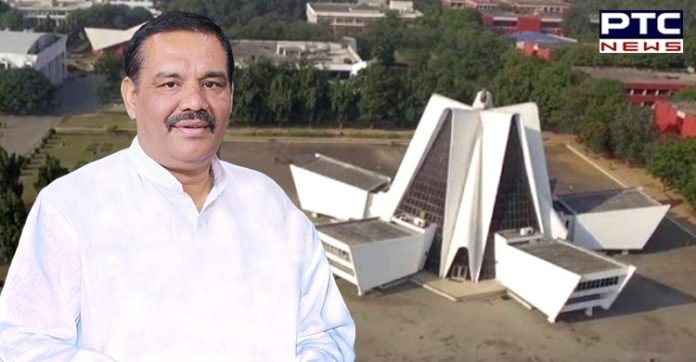 The Chairman of National Commission for Scheduled Castes, Vijay Sampla on Thursday directed the Punjabi University's Vice-Chancellor Prof. Arvind to take immediate action for the payment of the arrear to the senior Dalit officer of the University, Dr Harminder Singh Khokhar.

Sampla has also asked Arvind to appear in person again along with an up-to-date action taken report, all relevant documents including relevant files and case diaries on July 28 at New Delhi headquarter.
Also Read | Centre busts myths on COVID-19 mortality rate in India 
On the basis of the complaint filed by Dr Khokhar, the Vice-Chancellor and senior legal officials of the Punjabi university had appeared in person before the Commission's headquarter.
As per the documents perused during the hearing and replies of the Vice-Chancellor, it was observed by the Commission that Dr Khokhar besides being a highly qualified person was a former Indian Information Service (IIS) officer recruited through Union Public Service Commission (UPSC).
Also Read | Centre will soon say there was no COVID: Delhi Health Min response to "no death due to oxygen shortage"
The Commission stated that Dr Khokhar was appointed as APRO in Punjabi University after due process of selection in 2001 against a permanent reserve post for SC candidate and after successful completion of the probation period his services were made substantive in 2002.

Later on, out of two posts of APROs, one of the posts of APRO on which Dr Khokhar was working was abolished in 2003 by the Punjabi University as an austerity measure just to save Rs. 1.5 lac per annum and removed him from the service.
The Commission further observed that though in the year 2008, Punjabi University rectified its wrong-doing by taking back Dr Khokhar into service but in between the period he suffered irreparable loss and his life was almost ruined.
While rejecting the illogical justifications presented by the senior legal officials of the Punjabi University, the Chairman of the Commission Vijay Sampla directed the Vice-Chancellor, Prof. Arvind to take immediate action for the payment of the salary for the intervening period 2003 to 2008 to Dr Khokhar and present action taken report on 28 July personally, the next date of hearing at Commission's headquarters.
-PTC News