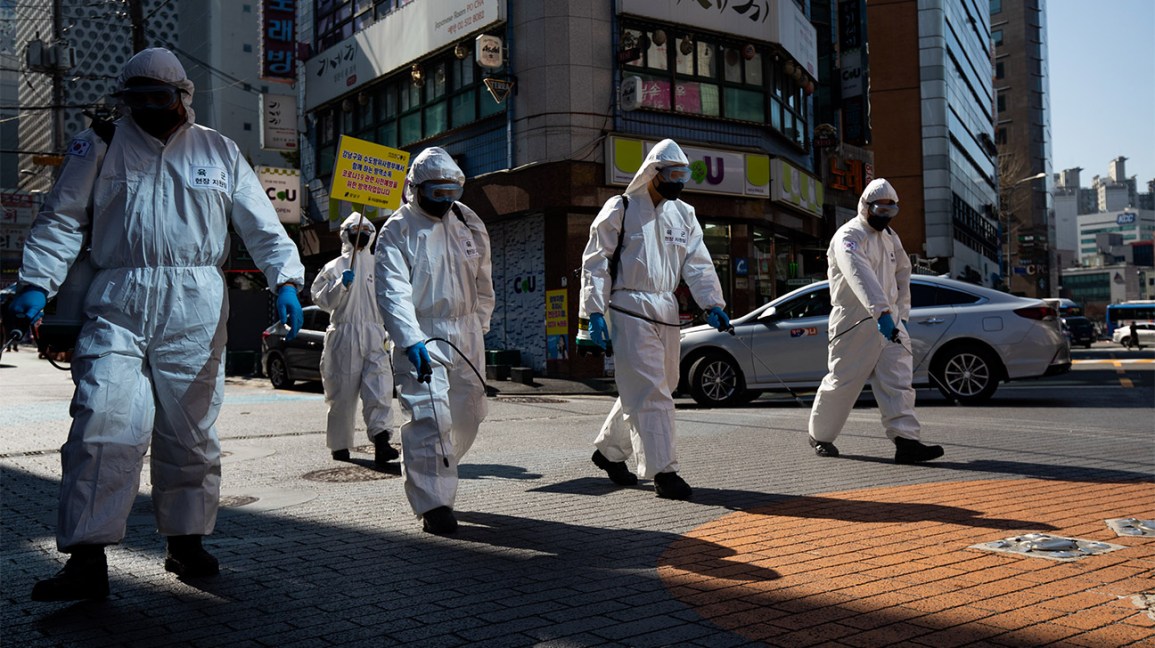 North Korean leader Kim Jong Un had declared an emergency after a suspected case of coronavirus was reported from the nation. Reportedly, a man who was suspected of COVID-19 had returned from South Korea after crossing the border illegally.

Meanwhile, South Korea has said that the man who is suspected of being North Korea's first COVID-19 case did not have the virus. It further added that the man had reached North Korea by crawling through a drainpipe on a southern island, and then swimming around a mile.

The North Korean state media had reported on Sunday that the 24-year-old man displayed symptoms of coronavirus after returning to his homeland across the border separating the two Koreas last week.
However, the health authorities in South Korea on Monday said that there has been no evidence that the defector had contracted the illness.
Also Read | North Korea reports first suspected case of coronavirus, declares state of emergency
As per South Korea's military, the defector was believed to have swum to North Korea from the western border island of Ganghwa. Interestingly, it has been reported that the man had defected three years ago from the same route.
-PTC News