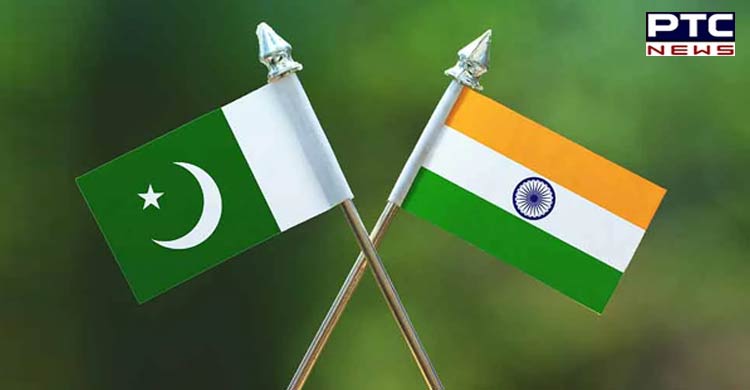 Islamabad, June 10: Pakistan has rejected India's statement over the alleged vandalism of a Hindu temple in the southern port city of Karachi and attacked the nation over the sufferings of the Muslim community.

Shri Mari Maata Mandir in 'J' area within the limits of the Korangi police station in Pakistan's Karachi was allegedly vandalised on Wednesday.
Also Read | Sidhu Moosewala killing: Interpol issues Red Corner Notice against gangster Goldy Brar
Reacting to the incident, Ministry of External Affairs spokesperson Arindam Bagchi termed it as another act in "the systematic persecution of religious minorities". "We have conveyed our protest to the Pakistan government and again urged it to ensure safety, security and well-being of its minority communities," Bagchi said in New Delhi on Thursday.
Responding to the MEA's statement, Pakistan's Foreign Office (FO) said: "Unlike the violence against the Muslim community that is orchestrated by religious fanatics who enjoy full patronage of India's state machinery, the government of Pakistan is seized of this matter and action is being taken against the perpetrators."
The FO asked India to introspect and ensure the protection of the fundamental rights, lives and places of worship of minorities across India, particularly Muslims.
On the other hand, eyewitnesses said six to eight individuals on motorcycles attacked the complex.
Temples in Pakistan are often the target of mob violence. Last October, a historical temple located in Sindh's Kotri was desecrated by unidentified people.
Activists say human rights in Pakistan have touched a new low with several media reports and global bodies reflecting the dire situation for women, minorities, children, and media persons in the country.
Also Read | Sidhu Moosewala's fan dies by suicide in Derabassi
In Sindh, forced conversions and attacks on minority communities have become more rampant. Forced conversion of minor Hindu, Sikh, and Christian girls, always under duress, have become an increasingly common phenomenon in the country.
-PTC News